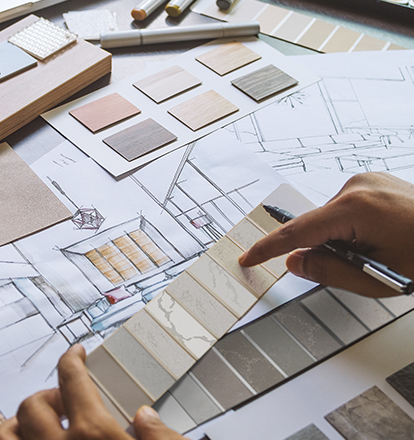 Your creative journey,
our guidance
Just before the project starts
If a Kitchen Studio is managing your project, then by now, you probably have a schedule, and they may well be managing most aspects of the installation.
If you are piecing things together yourself or working with a single kitchen fitter or sole trader, you may need to be more hands-on. Start getting your space ready for the work to begin. Clear out any existing cabinetry, declutter your space, and do a final check that all your trades are ready to start.
Things to Consider
Have a signed contract and floorplan before work begins
Ensure any necessary planning permissions are confirmed
Inspect the space to ensure safety and preparation
Verify that work progresses as planned and remain available for questions
Make sure wiring and plumbing suit your utility needs
Be clear about which materials you will be purchasing directly and those your trade should buy for you.