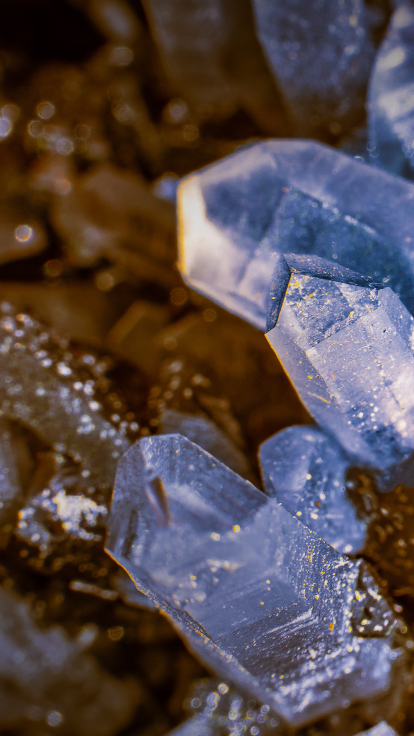 Raw quartz, transformed into the
hardest stone
We know quartz, we pioneered quartz worktops
Raw quartz is abundant in nature; it is common like sand but harder than steel. Quartz worktops are man-made stones that Caesarstone pioneered, and we engineer surfaces that consist of up to 90% quartz minerals to give advantages that are unattainable in marble, granite, and other natural stones. We take a pure mineral and transform it into your favourite stone surface.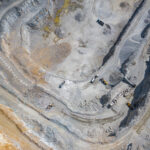 The immense strength and durability of raw quartz come to life in each slab
Quartz worktops are the hardest stone surfaces, made from naturally occurring minerals that are one of the hardest (7 on the Mohs Scale of 10). Caesarstone consists of up to 90% of the purest quartz particles, moulded with resins and pigments to make the most resilient surfaces available.
Quartz is transformed into breakthrough worktops with Caesarstone's engineering knowhow, care, and craftsmanship
Quartz surfaces were pioneered by Caesarstone in 1987, applying patented cutting-edge technologies that stand to this day. We leverage the outstanding qualities of quartz, making it the ideal stone for residential and commercial spaces as the surface of choice for architects and designers worldwide.
Quartz worktops are a journey of creative insight and design passion
Quartz enables great flexibility in surface design, combining timeless beauty with durability in robust patterns, various finishes, and rich colours. Caesarstone's immense passion for design is a core value that drives us to constantly push forward the boundaries of our quartz worktop surfaces.
Caesarstone quartz surfaces give you the peace of mind, in usability and safety.
Caesarstone quartz worktops are produced in a strictly controlled environment to meet the most stringent standards of safety in both manufacturing and finished product. Our worktops have everything a good surface needs. They are non-porous, non-toxic, require no sealants or wax to retain the Caesarstone Hygiene Standard, and are host to no bacteria, mould, or mildew - remaining safe and hygienic for ultimate cleanliness.
Effective resilience,
timeless benefits
Nonporous

Incredibly impenetrable, dense, and resilient for long-lasting quality

Durable

Harder, stronger, and safer than marble, granite, and other natural stones

Easy to Clean

Simple care with just soap and water, no need for sealing, and almost effortless to maintain

Hygienic

Non-porous surface inhibits the growth of bacteria, mould, or mildew, remaining safe and sanitary for ultimate cleanliness

Stain Free

An impenetrable surface that is highly nonporous and nonabsorbent made to be impervious to stains and easy to maintain

Heat Resistant

Caesarstone quartz is heat resistant, but using a trivet is required for high temperatures

Scratch Resistant

Impressive scratch-resistance strength, not susceptible to scrapes or scuffs

Enduring Quality

Caesarstone uses a high quartz blend-ratio (of up to 90% natural quartz minerals), with quality guaranteed through our lifetime warranty

Ease of Installation

Easy to template, install and customise by professionals, suited for indoors and available in a selection of outdoor colours

Environmentally Friendly

Certified for its durability and low maintenance, supporting a healthier environment and better use of material resources.
Have confidence with Caesarstone quartz