Reading:
Caesarstone welcomes new Managing Director, Edward Smith
Caesarstone welcomes new Managing Director, Edward Smith
Caesarstone, the global leader in engineered surfaces, is delighted to welcome its new Managing Director for Caesarstone UK and ROI, Edward Smith.
Smith steps into the role having worked for nearly 30 years at Jewson, Saint-Gobain – one of the largest British building distribution companies, with over 550 outlets nationwide. At Jewson, Smith was the Programme Director, leading the creation and implementation of the company's long term strategic plan. Simultaneously, he was the MD of George Boyd, a national ironmongery, security and fire door safety business with 14 stores and a distribution centre.
Smith has made significant contributions across his various leadership roles and brings with him an excellent reputation for strong relationship building and fostering high team performance. In his new role, he will continue to develop and drive Caesarstone's strategic vision forward.
Managing Director of Caesarstone UK and ROI, Edward Smith comments: "I'm thrilled to be part of such a respected innovative global brand. I've enjoyed watching Caesarstone's extraordinary growth since it launched in the UK in 2017 and look forward to continuing to invest in and develop the business across the UK and ROI. I'm also excited to continue building our relationship with our Irish partners following the launch of our new distribution centre and showroom in Dublin earlier this year. It was a key step in Caesarstone's expansion to solidify our presence in this important market."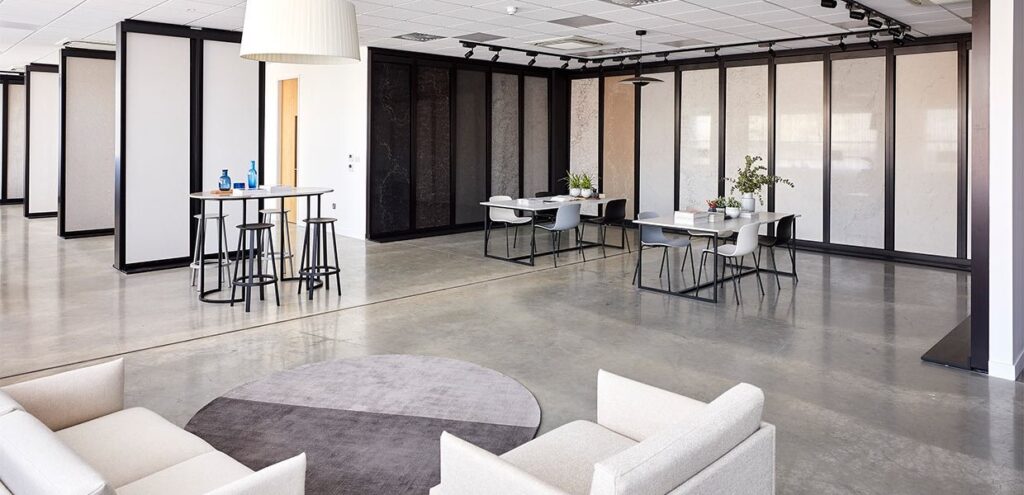 About Caesarstone
Established in 1987, Caesarstone is a global leader in premium surfaces specialising in worktops that create dynamic and inspiring spaces for the heart of the home. An award-winning multi-material portfolio of over 100 colours combines the company's innovative technology with its powerful design passion. Spearheading the market for high-quality, sustainable surfaces, Caesarstone delivers timeless beauty with functional resilience, designing surfaces for a vast range of indoor and outdoor applications, including kitchen worktops and bathroom vanities.
Since pioneering quartz countertops more than thirty-five years ago, Caesarstone has expanded into porcelain and is now present in more than 50 countries worldwide, enhancing customers' surface buying experience through the expansion of ground-breaking digital platforms & services.
Caesarstone has earned ISO 14001 (environmental management standard), ISO 9001 (quality management standard), and NSF (public health and safety) certification. The company also has third-party verified Declare label status. Caesarstone's environmental, social, and governance (ESG) excellence is embedded in everything it does, as demonstrated in its ESG report. Click here to view the report.
Caesarstone UK is headquartered in London and serves fabricators, kitchen studios, housebuilders, architects and designers and consumers across the UK.
Caesarstone London
Unit 3 Navigation Park
Morson Road, Enfield, EN3 4NQ, London, UK
0208 216 6100
Caesarstone Manchester
Unit 38, Wheel Forge Way, Trafford Park
Ashburton Point, Stretford, Manchester M17 1EH
Caesarstone Ireland
Unit 7 Horizon Logistics Park,
Harristown,
Co, Dublin.