Reading:
Caesarstone expands its operation with new site in Dublin, Ireland
Caesarstone expands its operation with new site in Dublin, Ireland
Caesarstone, the global leader in quartz and porcelain premium surfaces, has expanded its operations with the opening of a new Irish warehouse and distribution centre. Located just outside Dublin, deliveries have now commenced from the new site.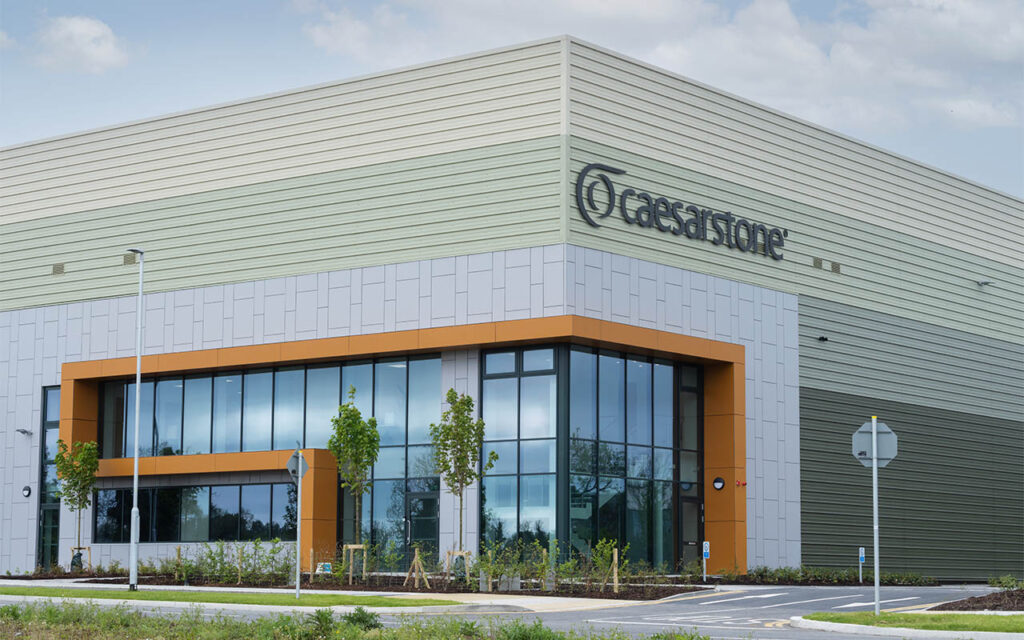 Caesarstone opened its first UK HQ, distribution centre and showroom in London in 2017, and its second distribution centre and showroom in Manchester's Trafford Park in 2018. Since then, Caesarstone's business has continued to grow, with demand coming from all corners of the UK and Ireland. This growth has necessitated a third site near Dublin from which the company will serve its extensive network of Irish partners.
"This is another exciting move for our business and a key element in the next stage of our growth," explains Amir Reske, MD of Caesarstone UK and EMEA. "We already enjoy strong relationships with many of the biggest players in the Irish K&B market. Our new distribution centre will allow us to better support them with improved stock holding and delivery times, as well as bringing us new business as we increase our presence in this important market."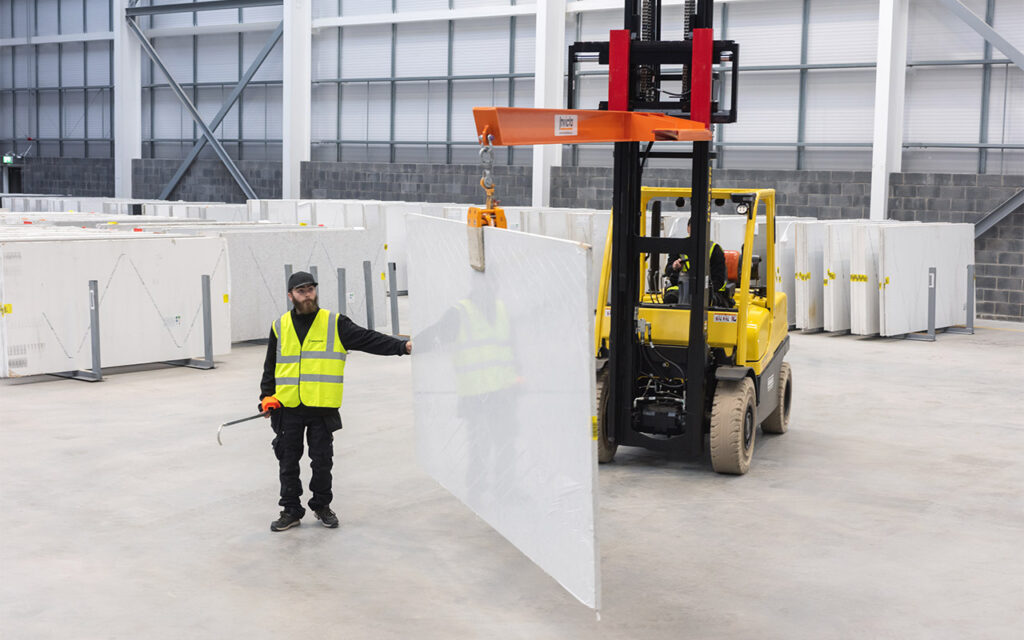 The new 35,000 sq. ft site significantly increases Caesarstone's Ireland stock holding. As such, Caesarstone is increasing headcount to support the Irish expansion. James Dignam has already been appointed DC Manager and he joins Caesarstone with almost 20 years of distribution management experience.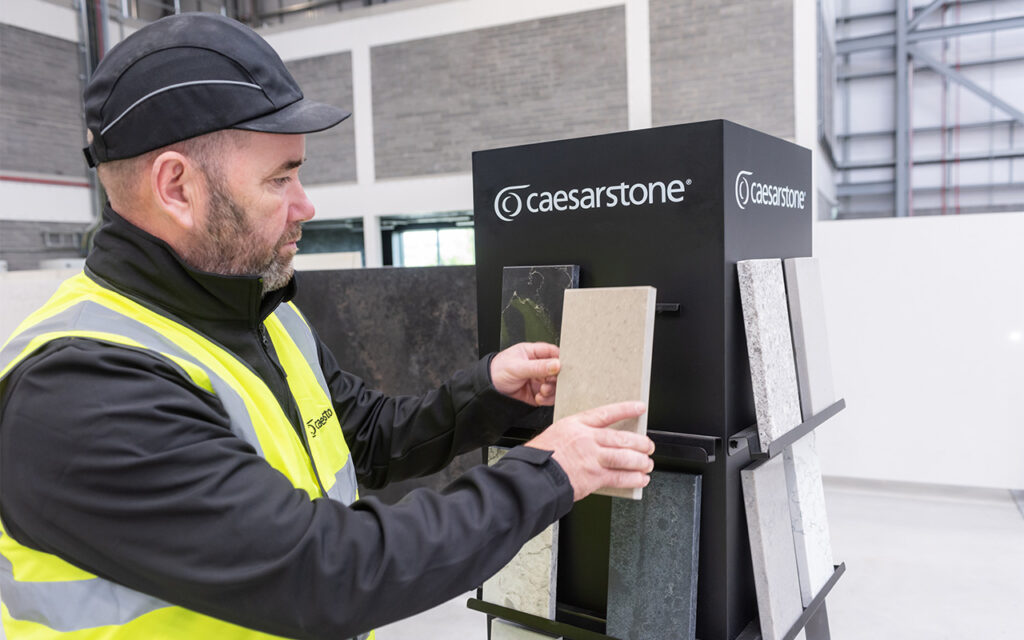 About Caesarstone
Established in 1987, Caesarstone is a global leader in premium surfaces specialising in worktops that create dynamic and inspiring spaces for the heart of the home. An award-winning multi-material portfolio of over 100 colours combines the company's innovative technology with its powerful design passion. Spearheading the market for high-quality, sustainable surfaces, Caesarstone delivers timeless beauty with functional resilience, designing surfaces for a vast range of indoor and outdoor applications, including kitchen worktops and bathroom vanities.
Since pioneering quartz countertops more than thirty-five years ago, Caesarstone has expanded into porcelain and natural stone and is now present in more than 50 countries worldwide, enhancing customers' surface buying experience through the expansion of ground-breaking digital platforms & services.
Caesarstone has earned ISO 14001 (environmental management standard), ISO 9001 (quality management standard), and NSF (public health and safety) certification. The company also has third-party verified Declare label status.
Caesarstone UK is headquartered in London and serves fabricators, kitchen studios, housebuilders, architects and designers and consumers across the UK.
Caesarstone London Studio
Unit 3 Navigation Park
Morson Road, Enfield, EN3 4NQ, London, UK
0208 216 6100
Caesarstone Manchester
Unit 38, Wheel Forge Way, Trafford Park
Ashburton Point, Stretford, Manchester M17 1EH
Caesarstone Ireland
Unit 7 Horizon Logistics Park,
Harristown,
Co, Dublin.