Reading:
Caesarstone introduces 5121 Layalite
Caesarstone introduces 5121 Layalite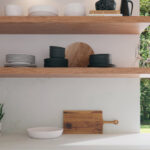 Caesarstone introduces worksurface inspired by snow covered mountains
Innovative quartz surface brand Caesarstone has added 5121 Layalite to its growing portfolio of luxuriously designed quartz work surfaces. Inspired by the juxtaposition of soft snowfall and the roughness of metamorphic rock, this original surface brings the beauty of a snowy winter landscape indoors.
White stone surfaces continue to prove popular within kitchen design; the hugely successful launch of Caesarstone's Whitelight Collection in 2021 best highlighted this, demonstrating how designers and homeowners could achieve a highly desirable look with a durable quartz surface that provides a practical alternative to a plethora of unimaginative marble copies. 5121 Layalite continues this trend for white stone surfaces, offering kitchen designers and their clients greater choice when it comes to light, bright kitchen worktops.
5121 Layalite boasts a fresh white foundation contrasted by topographic texture, resulting in a clean look that takes work surfaces to new heights. This beautiful design was, as per all Caesarstone surfaces, meticulously designed by our in-house design team, who continuously look to the natural world to help inspire and inform Caesarstone's award-winning surfaces.
The white and bright intensity of this surface, reminiscent of snow-capped peaks, evaporates softly to gently reveal the rocky contours of immense metamorphic mass lying underneath. Oversized veined streaks spread out over the surface, revealing mottled grey and ochre markings, much like the faint outlines of mountain peaks uncovered by melted snow.
Perfect for adding an element of sophistication to kitchens, this serene counter creates a fresh look in the kitchen. It's striking, brilliant tone complements grey concrete, glazed white tiles and subdued neutral paints. Brushed gold hardware and walnut cabinets dress it up, while matte steel and oak feel more relaxed. Alternatively, black cabinetry adds a starker accent.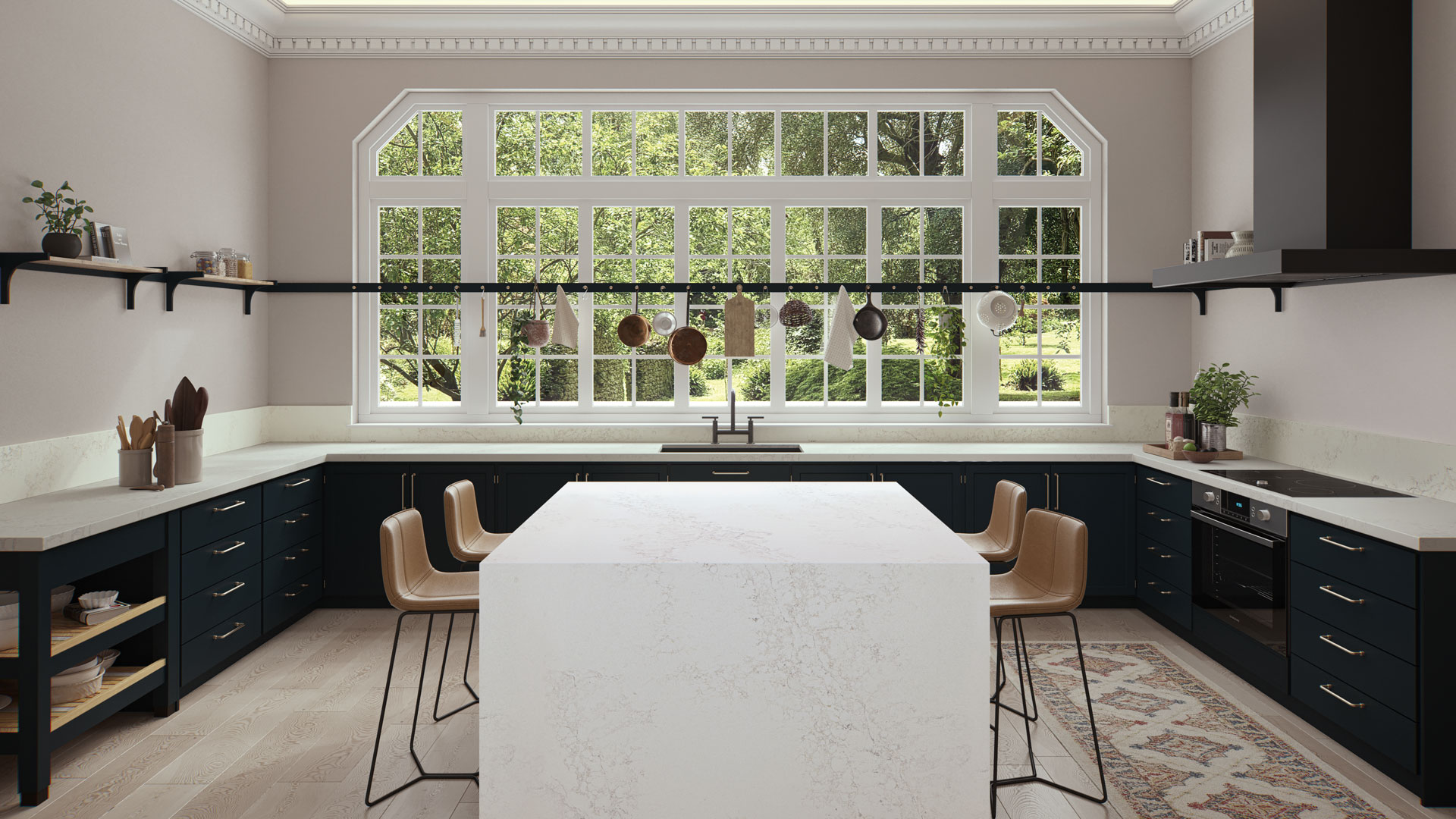 Caesarstone's quartz surfaces combine nature with technology to produce worktops that are durable, flexible, scratch resistant and beautifully sophisticated.
5121 Layalite has been meticulously and carefully considered in order to address health & safety regulations, social responsibility, environmentally responsible production, and sustainable production techniques. Highlighted within the company's recent ESG report, which looks at environmental, social and governance practices to improve Caesarstone's environmental policy and corporate social responsibility, by 2025, the company intends to reduce energy use by 10%; recycle water and reduce its use by approximately 10%; and reduce air pollution levels by 5%. These responsible considerations, along with 5121 Layalite's creative design story, highlight the importance of nature and its ability to continuously inspire our homes and interior choices.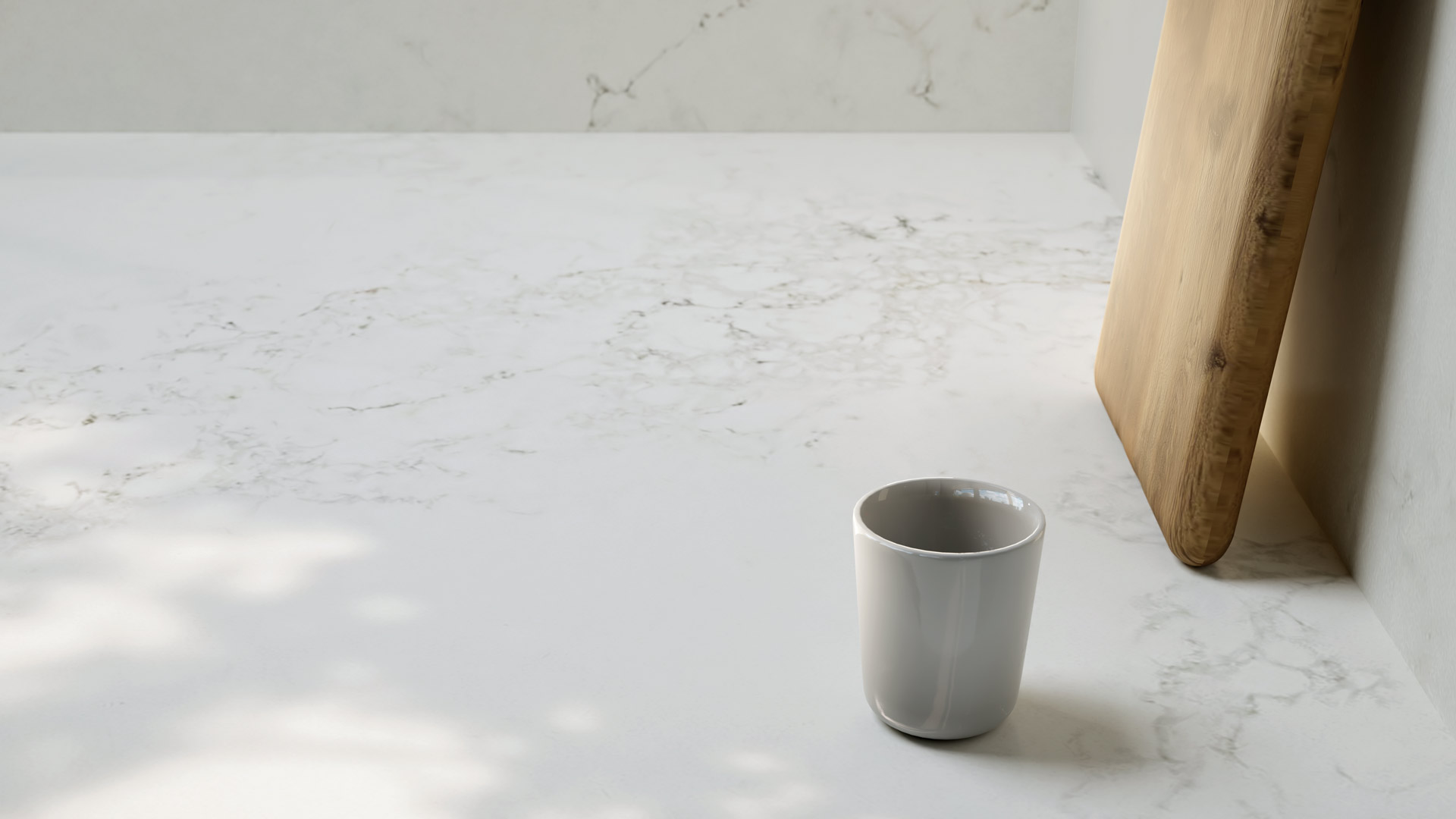 Notes to editors:
About Caesarstone
Caesarstone is a concept and lifestyle-driven company with a customer-centred approach to designing, developing, and producing high-end engineered quartz surfaces used in residential and commercial buildings. Caesarstone® products offer superior aesthetic appeal and perfected functionality through a distinct variety of colours, styles, textures, and finishes used in countertops, vanities, and other interior surfaces. Marked by their inherent longevity, characteristics such as non-porousness, scratch and stain resistance and durability, the company's product umbrella offers a highly desirable alternative to other surfaces. Strong commitment to service has fostered growing customer loyalty in over 50 countries.
Further details regarding Caesarstone's ESG report and environmental policy can be found here: www.caesarstone.co.uk/our-environmental-commitment.