Reading:
STILL BY FORM: designjunction 2018
STILL BY FORM: designjunction 2018
Caesarstone UK has partnered with designjunction for a unique restaurant installation called STILL BY FORM.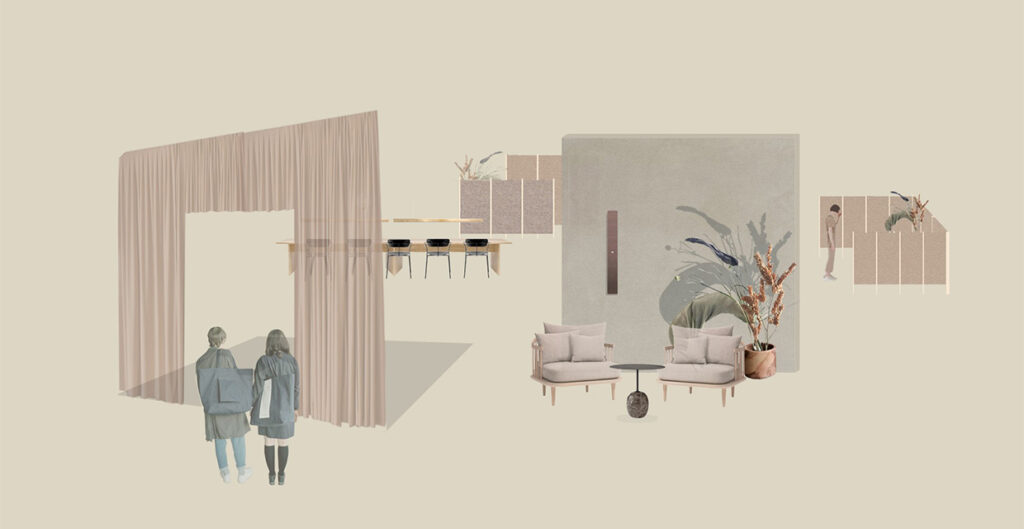 Curated by design consultancy and procurement specialists, BY FORM, the space is designed with harmonious layers of colour and texture to provide a setting for quiet contemplation within the bustle of the show. The pop-up restaurant serves as a backdrop for exciting interior pieces that are yet to be showcased in the UK.
STILL is influenced by simple Danish design and organic Japanese aesthetics and is a celebration of collaborations with a number of hand-picked brands and designers. The pop-up restaurant installation features a refined collection of design across lighting, textiles, surfaces and furniture, and new materials, including brands like Anour, &tradition, KABE Copenhagen, Zilenzio and Atkinson & Kirby. The menu will be provided by Nordic inspired 26 Grains, the name of which refers to the number of ancient grains that are used to produce simple, healthy food.
Caesarstone have been an integral part of the STILL restaurant project from the beginning. STILL utilizes the newly launched 4023 Topus Concrete surface design for the restaurant's main bar. Developed as part of the Caesarstone design team's wider exploration of industrial finishes and weathered patinas, 4023 Topus Concrete's gentle linier pattern is reminiscent of Jupiter's rotating cloud bands, while its warm blush pink colors sit harmoniously within the calming palette used across STILL.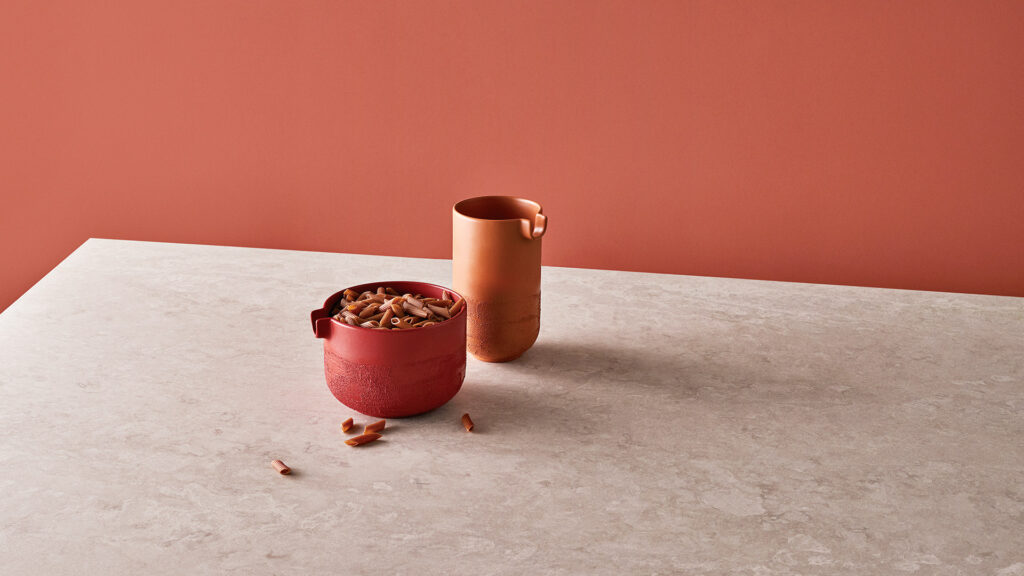 Jon Stanley, VP Marketing, Caesarstone UK, said, "STILL is one of the most interesting projects within designjunction and the broader London Design Festival for 2018, so we are delighted to have played an active role in its realization. It has been a wonderful experience working with the team at designjunction, as well as BY FORM and the other partner brands."
He continued, "Caesarstone places huge value on design, creative thinking and innovation, things we see as fundamentals of our brand. London Design Festival is an essential and vibrant forum for an industry that the UK excels in, helping to promote and nurture those working in the sector, established or otherwise. We believe that it's critical that brands support it."
"We consider the atmosphere in spaces and rooms to be particularly important, and therefore we have designed the space with a palette of honest materials and harmonious layers of colours and texture, so you can disconnect for a moment of observation and reflection away from the show" notes BY FORM.
As well as the designjunction STILL project, Caesarstone UK is supporting numerous other activities with partners across London Design Festival, including K&B studios, lighting and paint brands.
Opening Hours
20, 21 September 2018
11:00 to 20:00
22, 23 September 2018
11:00 to 17:00
Located on the First Floor of the Doon Street Si