Reading:
London Design Festival 2018
London Design Festival 2018
Caesarstone shows commitment to design industry with SIX creative collaborations during London Design Festival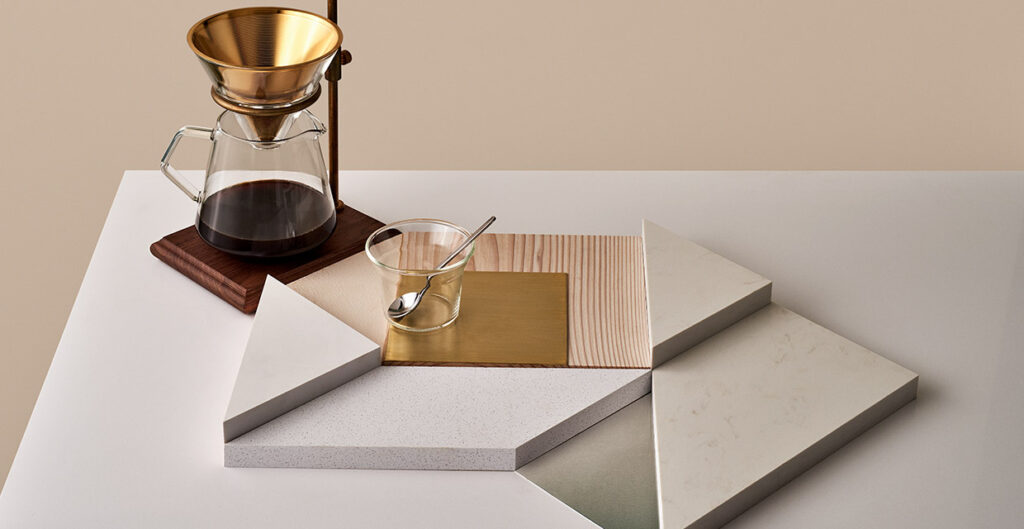 Caesarstone, a world leading pioneer of premium quartz surfaces, enjoyed presence across six different London Design Festival shows (15-23 September) with the application of its ground-breaking surfaces presented in a diverse selection of exciting forms. The collaborations ranged from a mindful restaurant at designjunction on London's Southbank, to a quirky 'IKEA Hacks' exhibition in Shoreditch as well as stands at both 100% Design and Decorex.
"This year Caesarstone was omnipresent at LDF18. It was the must-have surface of the festival and we are delighted that so many of our studio and brand partners chose to incorporate it into their projects. It's clear from the feedback we received that where Caesarstone was present, an impact was made," says Jon Stanley VP Marketing for Caesarstone. "Caesarstone quartz is most famous for its application as a beautiful worktop material. Multiple installations showcasing our surface in this way demonstrated that Caesarstone is at the forefront of the design world and a is valued member and supporter of the London design community."
STILL BY FORM at designjunction 2018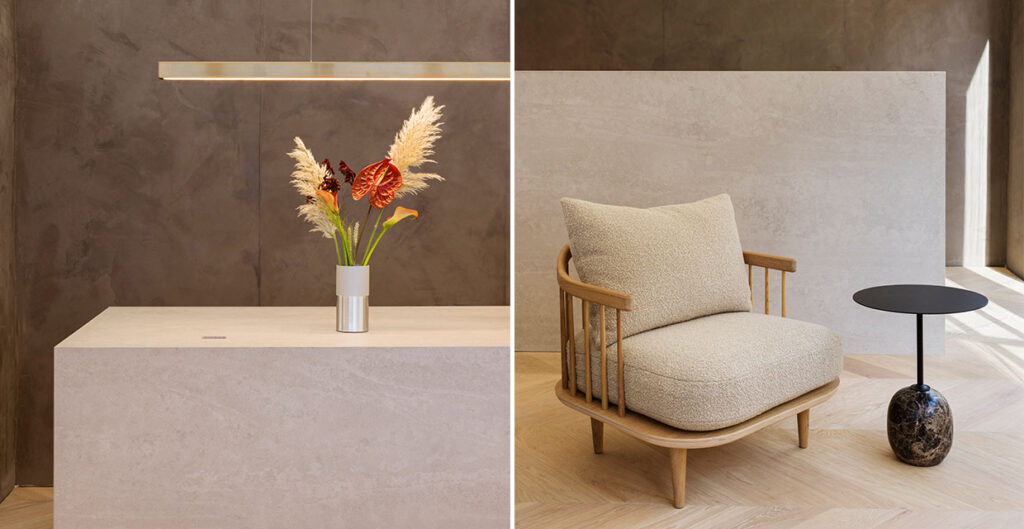 The culmination of Caesarstone's presence throughout LDF was a 'Calm Luxe' inspired cafe installation called STILL BY FORM at designjunction (20-23 September). 'STILL' designed in collaboration with Manchester-based studio BY FORM featured harmonious layers of colour and texture to provide a setting for quiet contemplation within the bustle of the show. The pop-up restaurant with Caesarstone 4023 Topus Concrete surfaces served as a backdrop for exciting interior pieces that are yet to be showcased in the UK.
In addition to designjunction 2018, Caesarstone presented its materials across multiple showrooms in the Shoreditch Design Triangle; in the Tala Global headquarters, and on the Barr Joinery display at Decorex International located within the Syon Park estate.
Kent & London, Shoreditch, #WellMadeLDF18: As part of the Shoreditch Design Triangle and throughout the duration of the Festival, showroom Kent & London hosted a unique design challenge that allowed professionals and the design savvy public create their own piece of furniture using selected materials within the showroom. Within the creative showrooms space, visitors could work at the award-winning Caesarstone 4033 Rugged Concrete quartz surface to pen their ideas.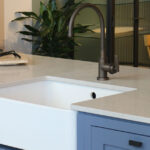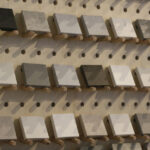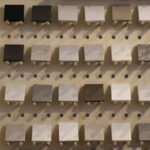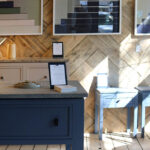 Superfront #IkeaHacks: This show offered an exciting proposition to the festival – how to refresh your tired flatback furniture when you're not quite ready for a full renovation. From stick-on vinyl, textured fronts to a range of deluxe handles, the show was designed to inspire creativity on a budget. A stunning Caesarstone island featuring 4044 Airy Concrete could be found within the pop-up space in Shoreditch.
Decorex, Syon Park: Caesarstone worktops feature in Barr Joinery's kitchen-themed stand at the high-end interiors design show.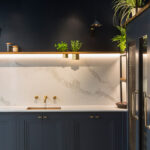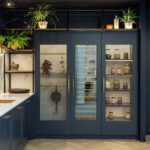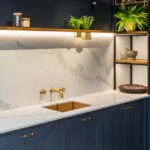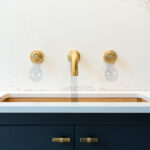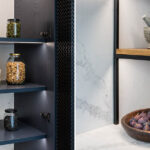 Feedback from the shows was immensely supportive with Caesarstone partners saying the following:
"Thanks again for Caesarstone's amazing support with this project, we got so much good feedback from visitors on the stand about the choice of quartz. We couldn't have been happier with how it all came together." Lucy Nannery, Barr Joinery
"Choosing Caesarstone was easy. Their selection of quartz has a timeless beauty, whilst at the same time, the material's durable surface makes the countertop last longer than natural stone. We place great value in conserving our natural resources and avoid unnecessary wastage. Caesarstone is a modern choice that harmonises with our philosophy of recycling Ikea's bodies, collaborating was a mutual commitment towards sustainability." Monica Born, Founder and CEO at Superfront.
"Caesarstone's Rugged Concrete stole the show on our stand at 100% Design. Its touchy-feely nature meant clients were literally drawn to it. The material perfectly complimented the "Industrial Shaker" look we had put together on one side of the stand. The clients didn't expect the material to be quartz and of course have all the associated benefit, especially for a honed material. Many thanks to Caesarstone, and to Stone Connection for the flawless fabrication."
Leigh Topping, Drew Forsyth
"To celebrate the opening of Tala Studios, we decided to design a bar to complement our large balcony that overlooks Regent's Canal in East London. At Tala, materials are everything, and we had done a lot of research to find a material that was beautiful, resilient, and complementary to the calming glow of our Porcelain range. However, we could not find anything on the market that compared to quality and elegance of Caesarstone's surfaces. We chose Montblanc because of its simplicity and timeless beauty."
Joe Armitage, Design Director at Tala.