Reading:
Happy New Year as Caesarstone confirms no price increase in 2019
Happy New Year as Caesarstone confirms no price increase in 2019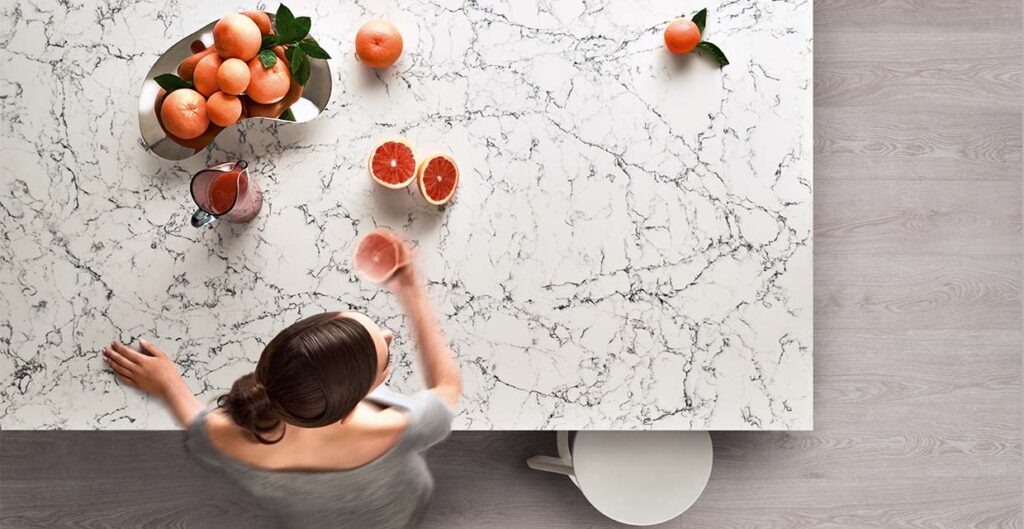 Caesarstone UK has today confirmed that there will be no price increase in 2019 for its award-winning range of quartz surfaces. It is the second consecutive year that the brand has held its prices.
Caesarstone UK Managing Director, Amir Reske, said, "Despite the uncertainty surrounding Brexit and the weakening of the Pound, we have not followed in the footsteps of others by taking advantage of the current economic climate to increase prices. Our UK business is growing at a phenomenal rate, driven by exceptional products, sold at competitive prices and backed by peerless service. This move demonstrates our continued, long term commitment to the UK market and our partners operating within it."
He continued, "A healthy UK kitchen and bathroom sector requires its most prominent players to work towards long-term sustainable growth for the industry at large. We are working with many partners across all areas of our business adding value and supporting their growth as well as our own. We have a proven value-add approach that has seen us grow our account base significantly in the last 24 months as an ever-increasing number of companies recognise the value and benefits of working with Caesarstone UK."
Reske concluded, saying, "Ultimately, we are not interested in a race to the bottom, in competing with very low-cost products of vague provenance and sold with little or no aftercare. This is not the hallmark of a credible business nor the foundation of long-term growth. Caesarstone is and will always be a premium brand, offering high end products and superior service, delivering genuine value for money while catering for all budgets."
In addition to freezing prices at 2017 levels, Caesarstone is launching two further price promotions, applicable from 2nd January 2019:
5143 White Attica available at Group 3 price (normally Group 4) until 30th June 2019
4046 Excava available at Group 4 price (normally Group 5) until 30th June 2019.
"In order to create meaningful value for the market, we focus price promotions on products where there is a high level of consumer interest", says VP Marketing, Jon Stanley. "Naturally this tends to be the more unique designs within our portfolio, such as 4046 Excava, from our Metropolitan Collection."
Further announcements about new Caesarstone product launches for 2019 will be made in due course.