Reading:
Caesarstone unveils first-of-its-kind concept house
in Tel Aviv
Caesarstone unveils first-of-its-kind concept house
in Tel Aviv
Caesarstone, the global leader in high quality engineered quartz surfaces, has opened a first-of-its-kind experiential concept house in Tel Aviv, Israel.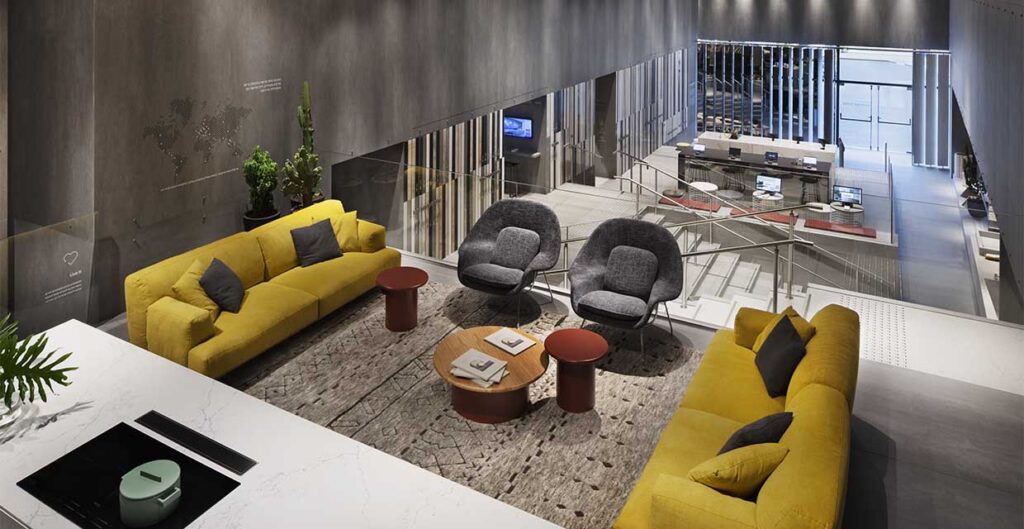 The space has been named 'The Caesarstone Concept House' and is where inspiration and technology meet. The concept house is a remarkable combination of top design and a unique digital experience where customers can fully immerse themselves. The space features smart scanners so that customers can save their favourite designs, and an interactive design station to help visualise ideas. Customers are even welcomed to take home a visual simulation of their chosen kitchen design.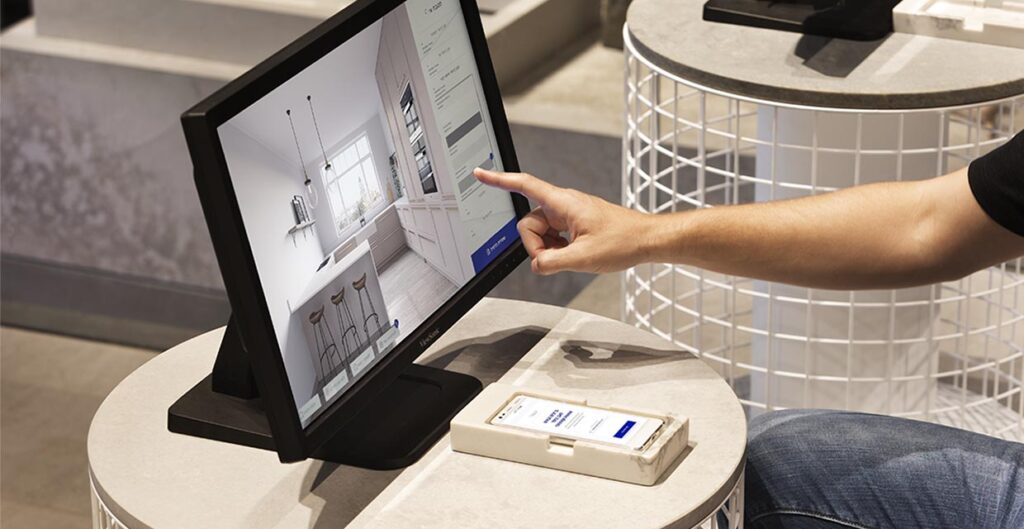 Caesarstone prides itself on its high-quality service, which is why customer experience is a clear priority for this project. Design experts are on hand to share their expertise and consult customers on their design visions. The concept house features a series of 'rooms', one of which is a full slabs gallery showcasing every Caesarstone collection, where customers can get a real sense of the product. In addition, customers can capture their senses with a visit to the materials library, where you can freely mix and match different materials and combinations.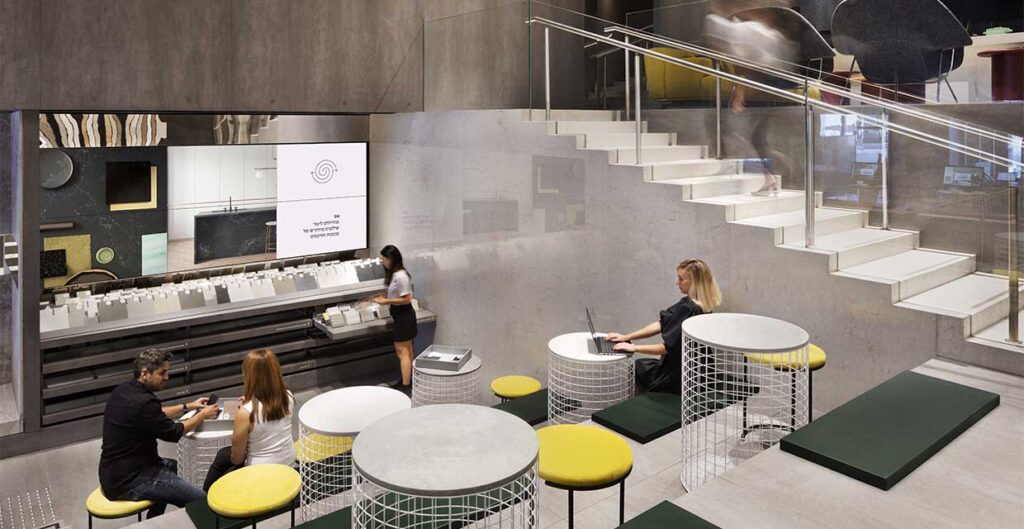 The Caesarstone Concept House is the brainchild of renowned architects Baranowitz + Kronenberg. The house will be a multifaceted and multi-sensorial meeting place for interior aficionados to exchange ideas and make connections – serving as a catalyst for great design.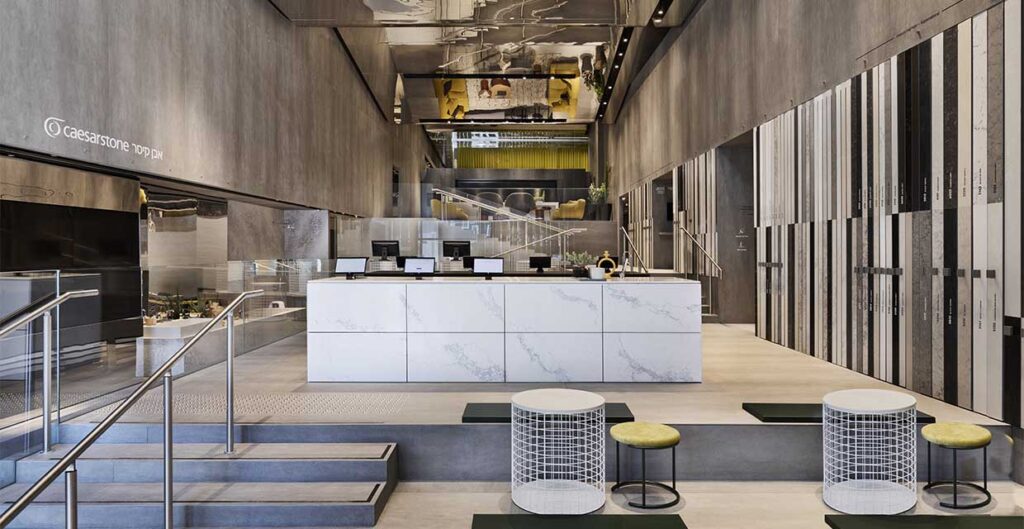 As an industry leader, Caesarstone encourages innovation and sets industry trends through its unique textures, finishes and radical new surface designs. Mirroring this cutting-edge, experiential approach, B+K's design concept pushes beyond the traditional retail function to consider the emotions, senses, and holistic experience of its guests.
There are two Caesarstone studios in the UK, one in London, at the brand's Head Office in Enfield, and one in Trafford Park, Manchester. Both offer a highly engaging and tactile experience and includes large format product displays of Caesarstone's unique and dynamic designs. Guests can book an appointment via an online booking system, which will secure them a 45 minute consultation in which the studio manager will personalise the visit based on the customer's preferred worktop style and individual project requirements.