Reading:
Caesarstone UK opens Manchester Studio
Caesarstone UK opens Manchester Studio
A new, permanent Caesarstone Studio opened last week on the same site as the brand's recently launched Distribution Centre in Trafford Park, Manchester. Over 120 people attended a launch party held to mark the occasion. Caesarstone Manchester Studio has been designed to showcase the brand's products as well as provide inspiration for channel partners as well as end consumers.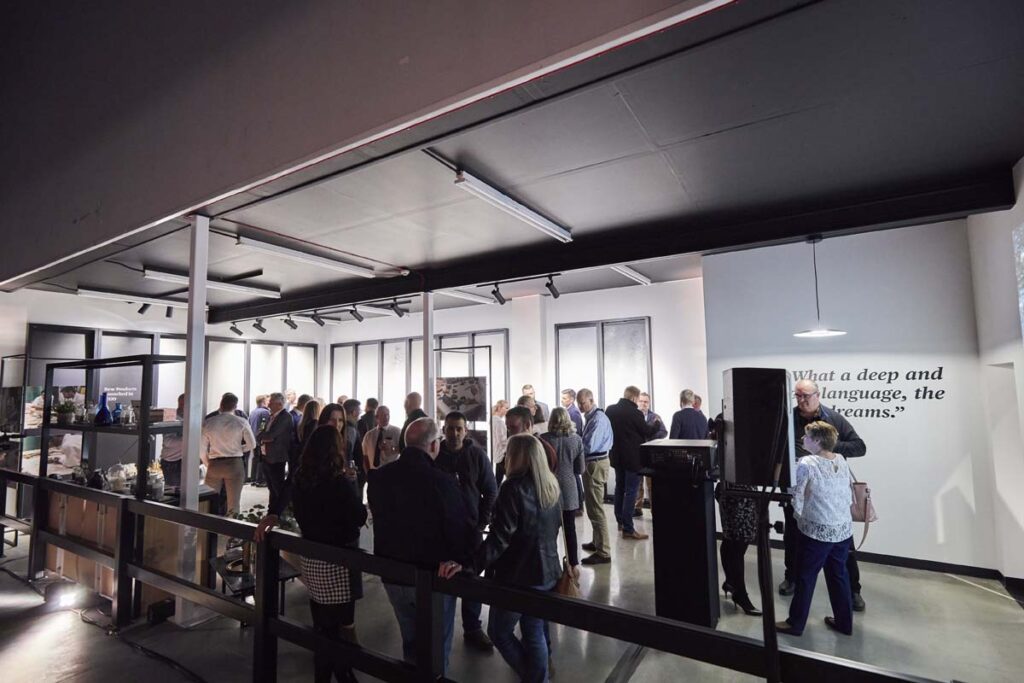 The Caesarstone Manchester Studio provides a highly tactile and inspiring experience in which visitors can see and feel large format quartz surfaces from Caesarstone's award winning ranges. The welcoming space will allow designers, consumers and architect partners to see Caesarstone's entire collection and speak with an expert. The space mirrors the highly successful Caesarstone London Studio that opened at the brand's headquarters in May 2018.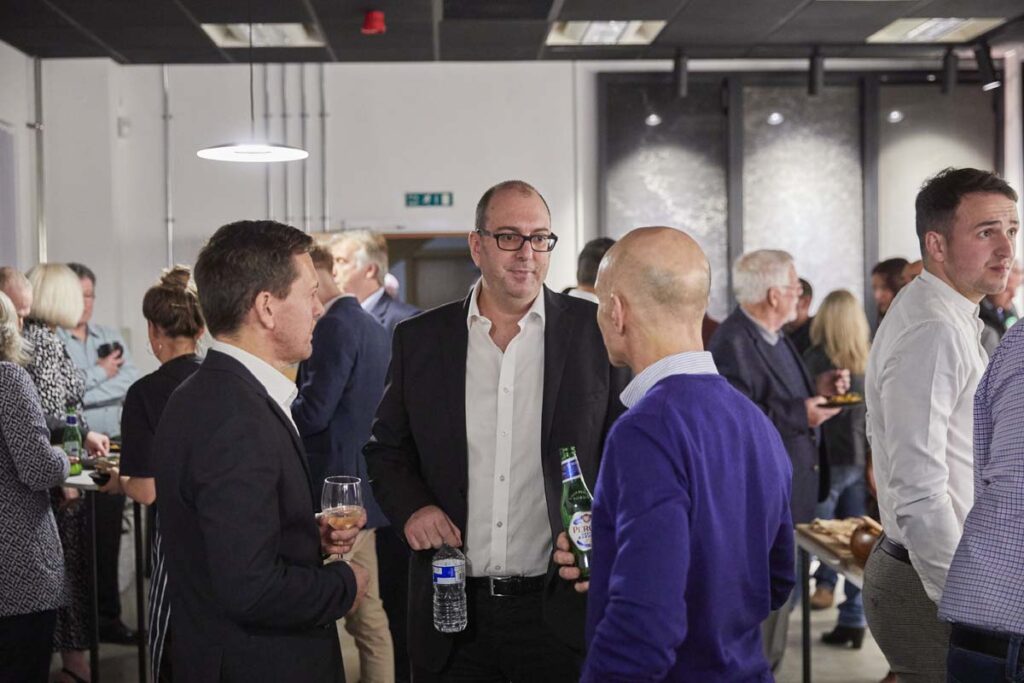 Caesarstone UK Managing Director, Amir Reske, said, "Interest in the Caesarstone brand has never been higher in the UK and this applies equally in the North as it does to other areas of the country. Our newly opened Trafford Park studio will offer an engaging environment to clients and consumers who are increasingly keen to get involved in the design of their own home. In our London Studio it is a common sight for consumers and designers to visit together to view large format Caesarstone slabs and collaborate on the selection process. Our new Manchester Studio will allow us to replicate this excellent level of service and cater for northern based consumers by giving them a more accessible location to view our award-winning quartz surfaces."
The Studio is open to the public Monday-Friday by appointment.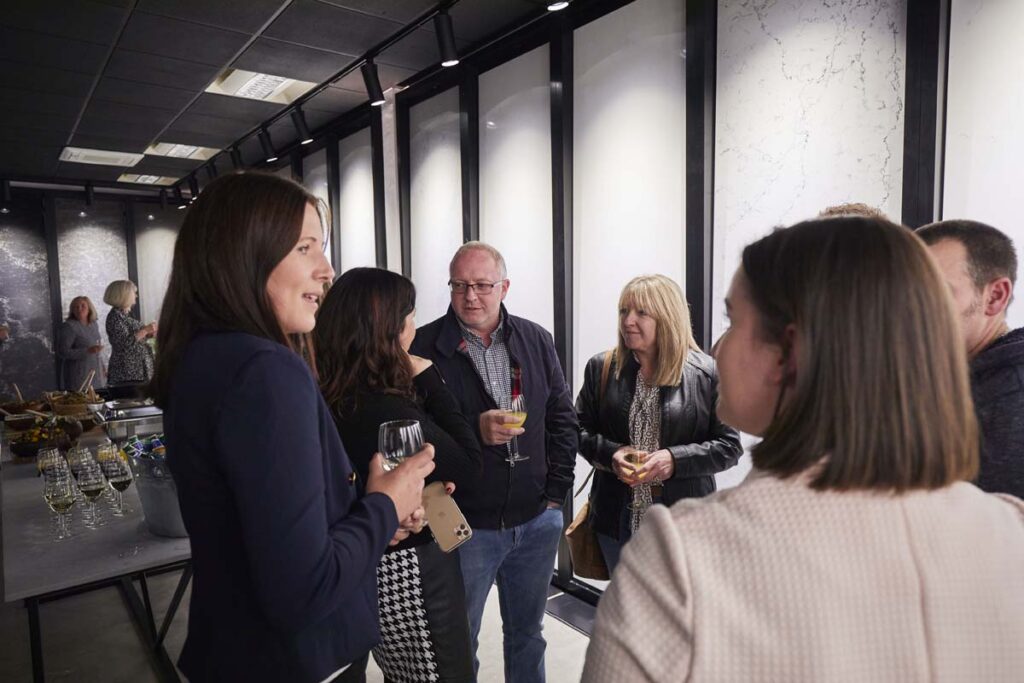 VP Marketing, Jon Stanley, "We have seen a significant number of people come to our London studio over the last 18 months which has allowed us to refine and tailor the Caesarstone studio experience. We are constantly looking to improve so that we are delivering beyond expectations. We offer both consultancy and inspiration to our channel partners and their clients and are in an excellent position of knowledge to be able to help navigate the intricacies of buying a worksurface. The Manchester studio will also serve an exciting period of growth as architectural projects continue to boom in the north."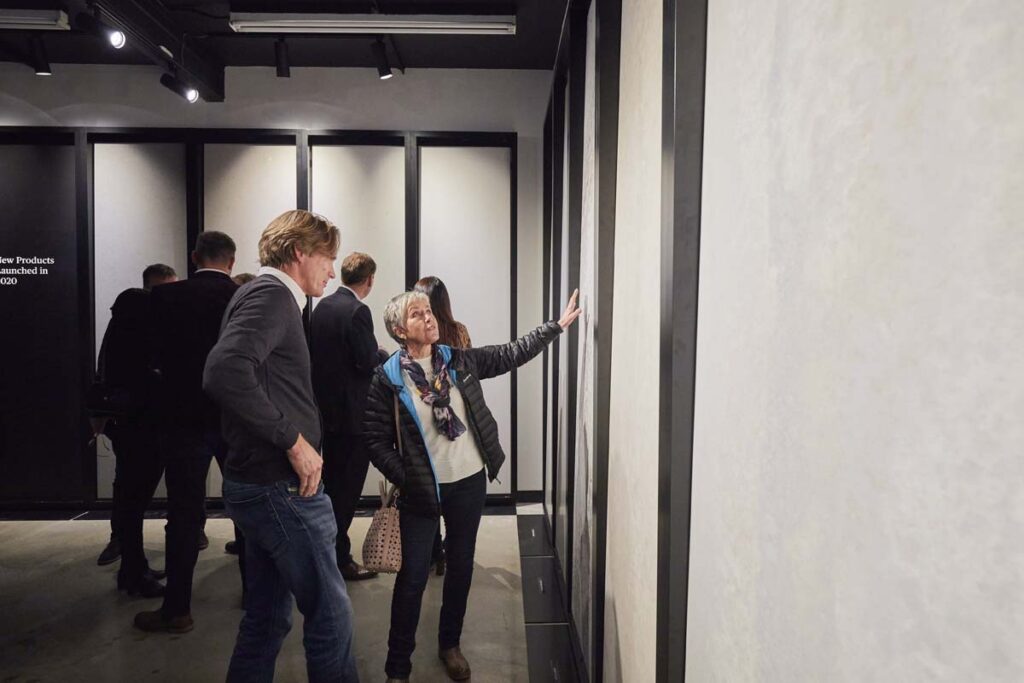 The new studio officially launched on Thursday 17th October with an opening event attended by architects, designers, fabricators, kitchen studio partners and local design influencers. Guests were invited to immerse themselves in the inspiration and design processes behind Caesarstone's award-winning surfaces, with interactive displays from Chief Designer Mor Krisher who shared some of the secrets behind what makes an extremely high-performance and beautifully designed quartz surface.
The Manchester Studio launch follows the opening of the second UK distribution centre in Trafford Park, Manchester on the same site in August. The 20,000 square foot warehouse was opened to meet the demand for Caesarstone's rapidly expanding business in the UK. The hub serves customers in the north, cutting delivery times and improving service levels. Caesarstone will open further distribution centres in the UK over the next 12 months.
Studio opening times for the public are 9am-4pm and appointments can be made by emailing [email protected] and specifying Manchester.
Caesarstone UK Manchester Distribution Centre first opened in August 2019.
Caesarstone UK Manchester is located at Unit 38, Wheel Forge Way, Ashburton Point, Trafford Park M17 1EH.
Warehouse opening times are 7.30am – 4pm, Monday to Friday.
The distribution centre will carry the full range of Caesarstone UK products, including colours from the award-winning Metropolitan Collection.
For sales, contact 0800 158 8088