Reading:
Caesarstone UK debuts at KBB 2018
Caesarstone UK debuts at KBB 2018
Award winning range of quartz surfaces on display
Preview of innovative new products set for spring 2018 launch
Just over a year on from its new beginning with direct distribution in the UK, Caesarstone, the global leader in high quality engineered quartz surfaces, debuts at KBB Birmingham 2018. Following phenomenal growth since its launch 15 months ago, Caesarstone UK arrives at KBB stronger, more focused and with a stunning range of new products and initiatives to showcase to its trade customers.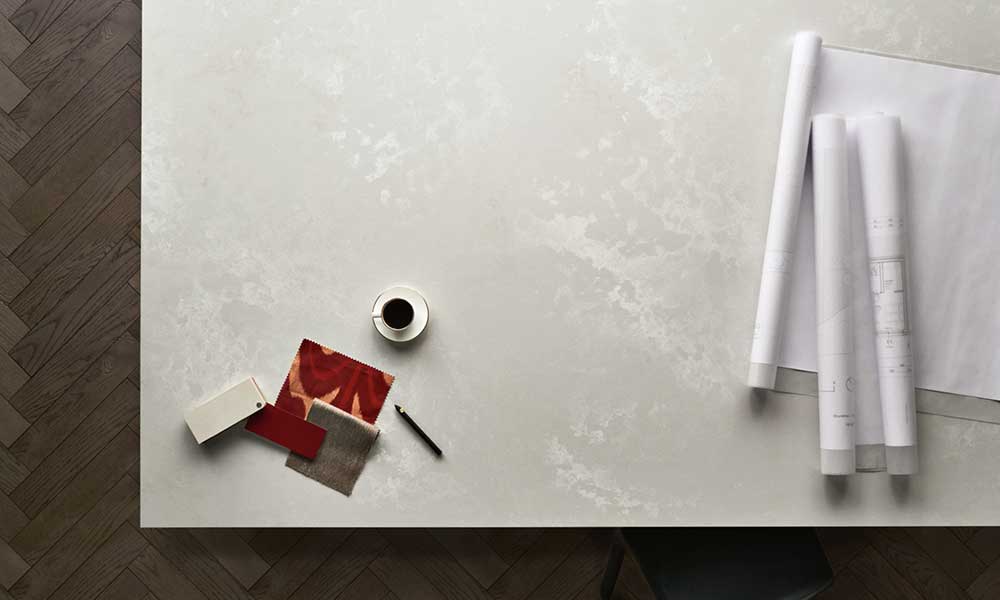 The star of the show will be its brand new launch, Cloudburst Concrete, which follows on from its multi award-winning Rugged Concrete finish, underlining the ongoing trend to versatile industrial-styled surfaces. Subtle and sophisticated, Cloudburst Concrete with its white on white, tonal cloud-like patina delivers a look that only Caesarstone technology can achieve. With its "rough" low reflective matt surface, the design works alongside light and dark timbers, stainless steel and concrete surfaces (like Rugged Concrete) providing exceptional design flexibility; think industrial loft or Scandinavian design – minimalist, simple and functional.
"The Caesarstone UK range is regularly cited as the best on the market and our recent industry awards fully reinforce this popular opinion. Rugged Concrete set a new industry benchmark as well a statement of intent for further Caesarstone product development. Visitors to our KBB18 stand will get a taste of this ahead of our spring launch", said Jonathan Stanley, VP Marketing, Caesarstone UK.
He continued, "We are looking forward to welcoming as many people as possible to the stand over the course of the show. Over the last 12-months, Caesarstone UK has been carefully listening to the feedback from fabricators and kitchen and bathroom studios and we have reacted accordingly, introducing a price freeze and specific promotions that help partner businesses capitalise on the ever growing demand for the brand."
What else to expect at KBB2018: creating the technically impossible with Caesarstone Rugged Concrete
Caesarstone's renowned concrete series, which includes Sleek, Raw and Fresh Concrete, was further enhanced with the introduction of Rugged Concrete in June 2017, confirming the brands pre-eminence in high performing industrial style surfaces.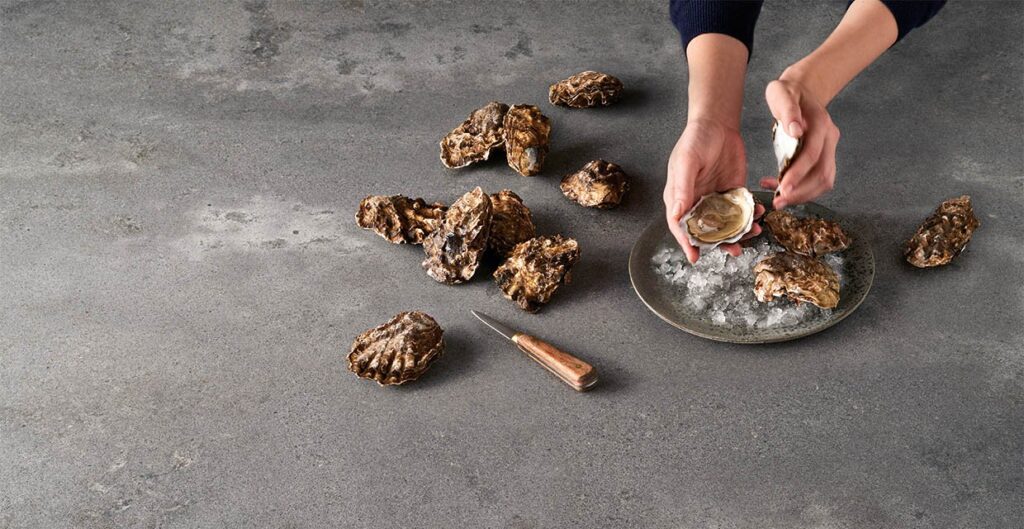 The new and innovative design of 4033 Rugged Concrete perfectly emulates the patina and texture of poured concrete and is very much on trend. Since launch, the product has risen steadily through the sales rankings, having been eagerly adopted by Kitchen studios, architects, developers and end consumers alike. KBB18 offers an opportunity to explore the range as well as see and feel Cloudburst Concrete, the latest addition to the range.
Visit Caesarstone at KBB Birmingham 2018 at the NEC on stand X90. Contact your Account Manager to book an appointment.