Reading:
Caesarstone shortlisted for 'Best Surface' award
Caesarstone shortlisted for 'Best Surface' award
Caesarstone has been shortlisted for an ek&bbusiness award in the 'Best Surface' category for its innovative Rugged Concrete material.
Jonathan Stanley, VP Marketing for Caesarstone UK says: "We are renowned for having the best colours in the industry so with 4033 Rugged Concrete we wanted to really push boundaries and deliver a material with all the aesthetic qualities, charm, even imperfections of poured concrete, but without any of the shortcomings. We are thrilled to have been shortlisted for this award which recognises the efforts of our design team."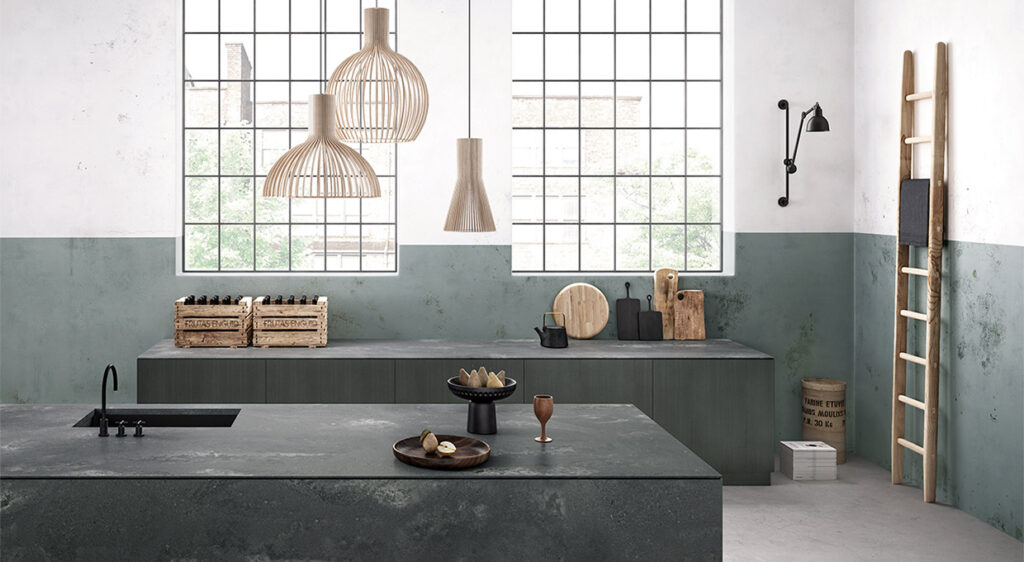 The concrete trend has been around for some years, featured on TV and in high-end architectural and interior design magazines. Poured concrete kitchen worktops are becoming highly fashionable, but there are shortcomings with the real thing. A specialist is required, it is costly, can be messy and time-consuming to make; prone to cracking, staining and bacterial growth. It also needs considerable maintenance.
A true virtue of 4033 Rugged Concrete is its tactile texture; it has a coarse appearance that authentically emulates the randomly pitted finish of concrete, whilst remaining smooth to the touch. The Caesarstone design team explain: "We wanted our new material to have the right mix of colours, along with an authentic texture. The feel of it was just as important as the look. The inspiration for the design was a water colour painting of the moon which captured the rugged nature of the moon's surface. A 2D surface brought to life in 3D through the use of the most wonderful, deft, technical brush strokes. It really informed our thinking with 4033 Rugged Concrete and helped set the benchmark for what we wanted to achieve."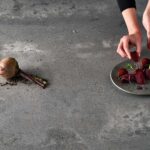 In addition to 'Best Surface', Caesarstone is also shortlisted in the 'Best PR Campaign' category for the launch of its direct business in the UK at the start of 2017. The winners of the ek&bbusiness awards will be announced in a ceremony on 30th November 2017 in front of more than 400 industry guests at The Brewery in London.