Reading:
Caesarstone selected by Bloor Homes
Caesarstone selected by Bloor Homes
Caesarstone has signed a contract to be the exclusive quartz worktop supplier for Bloor Homes – the UK's largest privately-owned housebuilder.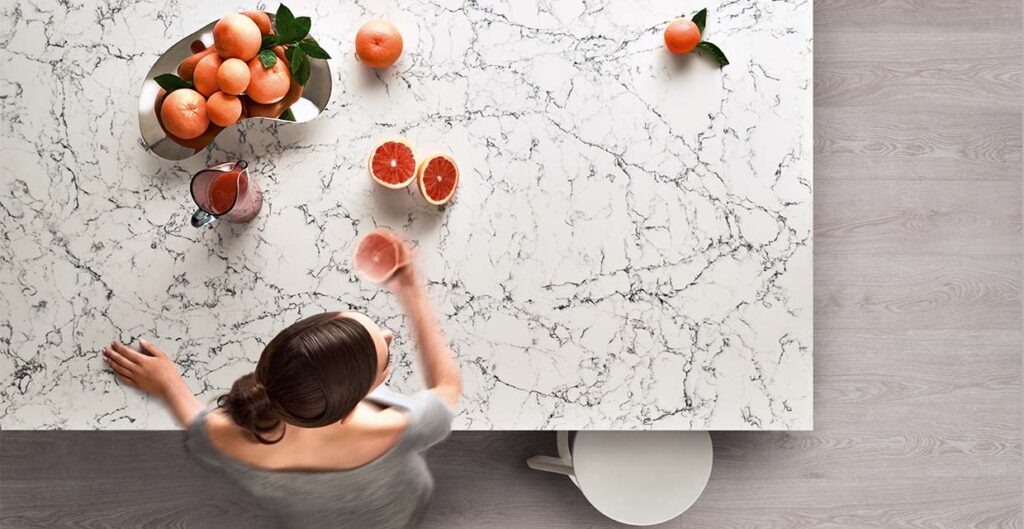 More than 3,000 new Bloor Homes, due for completion in the next 12 months, will come with the opportunity to upgrade from standard laminate to Caesarstone quartz kitchen worktops. The addition of Caesarstone worktops provides excellent upsell opportunities for the developer as well as added value to the property's new owners.
A carefully selected portfolio of nine Caesarstone designs, including 4141 Misty Carrera, 2003 Concrete and 5143 White Attica, will be on offer for new Bloor homeowners. Products will be displayed in 90 marketing suites and show homes across the Bloor Homes estate, allowing prospective buyers to experience the high quality and class leading designs of Caesarstone.
Gareth Lowden, Commercial Manager, Housebuilders and Developers, Caesarstone UK said: "We are delighted to be working with Bloor Homes. This contract is another in a growing list of similar, very successful Caesarstone partnerships within the housebuilding sector. The kitchen is a key space for consumers when buying a new home and the worksurface is one of the largest components within it. As the UK quartz market continues its rapid growth, there is an increasing expectation for the material to be an option for buyers and its inclusion in a property's specification drives consideration."
He continued, "The Caesarstone brand instils confidence with architects and specifiers as well as end consumers, and as whole life costs are increasingly considered, high quality products with clear provenance, strong technical support and long warranties – Caesarstone provide a 25-year guarantee – win the day every time."
Caesarstone products are available in 5 price groups, making it a viable material for all developments, offering itself to projects of a wide variety of types and scales, not just the high-end or luxury developments. All Caesarstone surfaces are highly durable, non-porous, heat and cold resistant and impervious to scratches, stains, chips and cracks.
Caesarstone's range of surfaces perfectly mirrors materials such as marble, granite and limestone as well as more contemporary surface options such as concrete, but without any of the care and maintenance issues associated with them.
Mark Powell, Group Sales and Marketing Director at Bloor Homes said: "We are very pleased to be able to offer Caesarstone quartz worktops. Buyers today want a stake in the design of their new home, which means presenting them with choices that allow them to personalise it. Caesarstone will sit alongside the other high-end components and cabinetry offered by Bloor Homes."
Bloor Homes, the UK's largest privately-owned housebuilder, is celebrating its 50th anniversary year in 2019. It has also been awarded five-star builder status in the Home Builders Federation's (HBF) annual Customer Satisfaction Survey. Founded in Measham, Leicestershire in 1969, Bloor Homes currently has 60 developments from Lancashire to Devon and the South East and has seven regional offices across the country. In its five decades of development, Bloor Homes has created hundreds of communities, building not just houses, but schools, transport infrastructure and green spaces that have been enjoyed for generations.