Reading:
Caesarstone Product Launch Event: A 'Rough Night' at the Barge House
Caesarstone Product Launch Event: A 'Rough Night' at the Barge House
More than 400 guests lined up to celebrate the launch of Caesarstone's ground breaking Metropolitan Collection at the Barge House last night.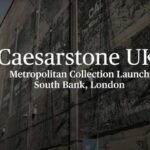 Architects, designers, kitchen retailers, press, social media influencers and friends of Caesarstone UK immersed themselves in the theme 'A Rough Night' which referenced the raw and unpolished installation of the five new Caesarstone products within the Metropolitan Collection.Taking centre stage at the Barge House in the shadow of the OXO Tower, the new Metropolitan collection evoked the growing popularity of industrial stylings in interior trends. The patterns and textures of the new products were mirrored in the surroundings, menu and music of the event which was enjoyed by the capacity crowd.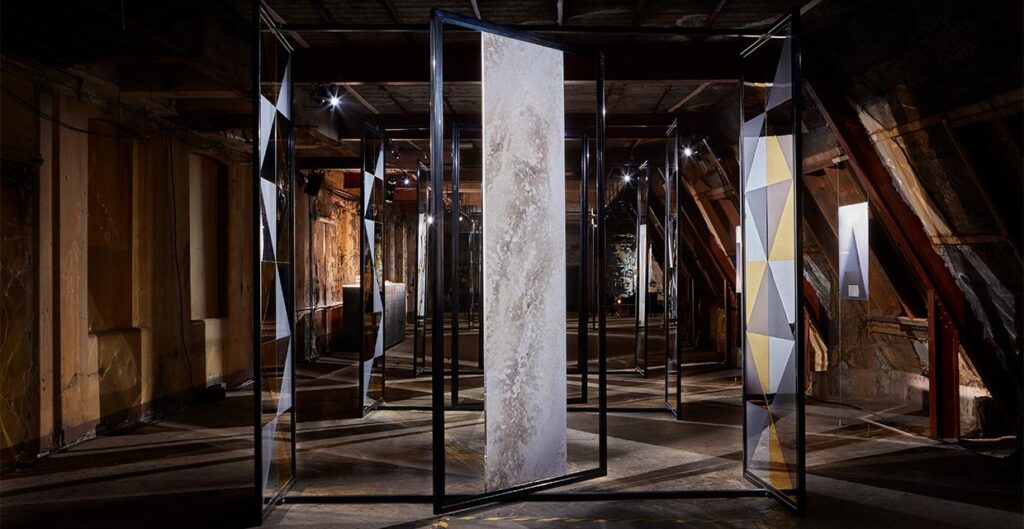 "The event was a tremendous success, with the Barghouse providing the perfect backdrop for the new industrial styled Metropolitan Collection," commented Caesarstone's UK VP Marketing, Jon Stanley
He continued, "The capacity crowd shows the strengths of the relationships that have been built by Caesarstone across the UK over the past 18-months. The new products on show point to a brand that continues to lead the industry via peerless product innovation; technically and aesthetically superior and perfectly on trend, inspiring designers and driving demand for our retail partners."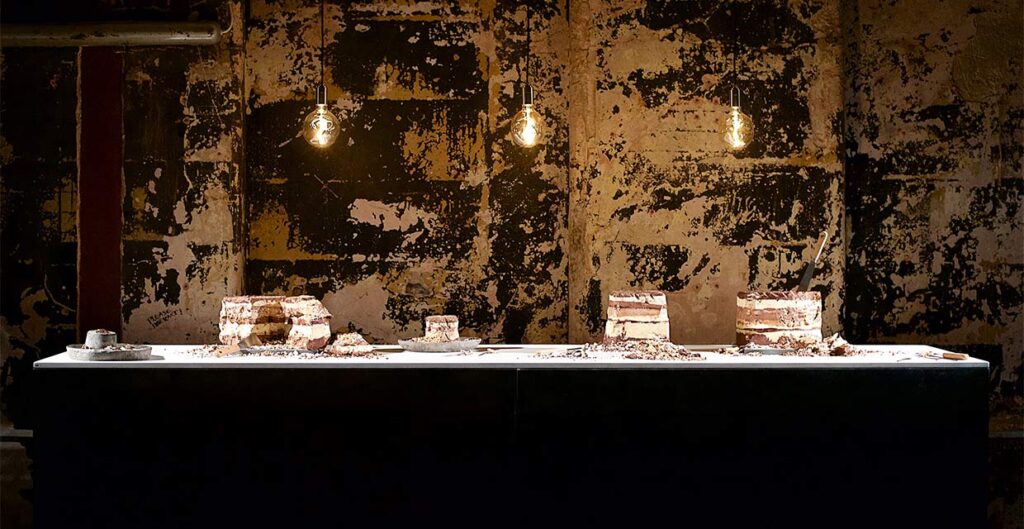 Guests were treated to cocktails and dishes that reflected the industrial stylings of the Metropolitan Collection, and enjoyed a spectacular desert installation from Frances Quinn, winner of the Great British Bake Off, who delivered a series of stunning Callebaut chocolate rock formations, with textures that mirrored the unique patina of the new surfaces.
The new Caesarstone Metropolitan Collection is available nationally now.