Reading:
Caesarstone launches Outdoor Quartz Collection
Caesarstone launches Outdoor Quartz Collection
Caesarstone introduces the first ever collection of outdoor quartz surfaces, with elevated outdoor living in mind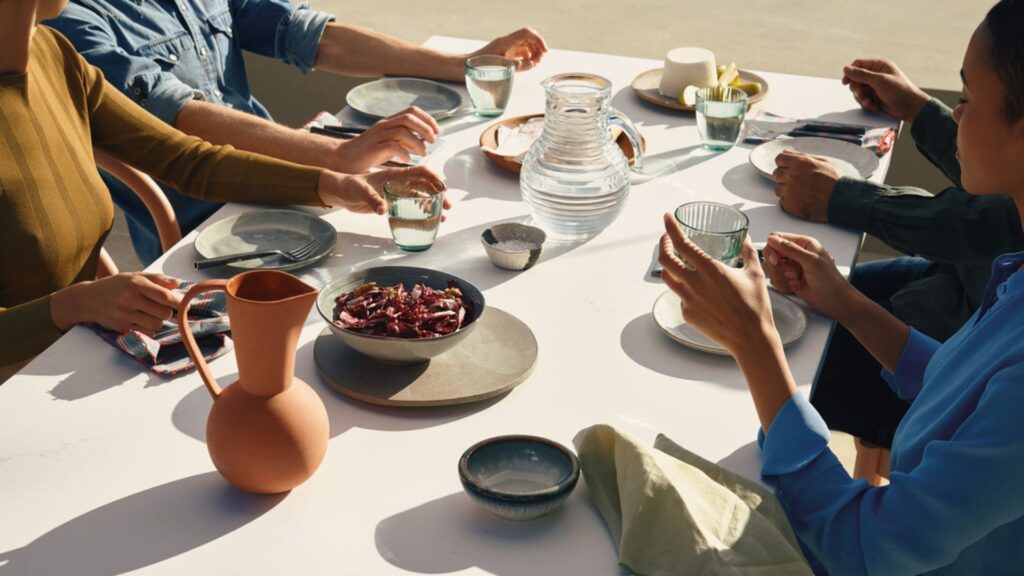 Pioneering surface brand Caesarstone has turned its attention to the great outdoors by introducing an inaugural collection of outdoor quartz surfaces; an inspiring range designed to elevate one's outdoor space and transform it into an environment to be enjoyed all year-round.
UK gardens are increasingly becoming spaces in which we live, work, play and entertain – and want to do so all year round. Our outdoor spaces are an extension of the home; a place in which you can open the doors to the outside world and enjoy a coffee, read a newspaper, prepare an al fresco meal, or indulge in an aperitif. By reframing our outdoor spaces as additional to our kitchens and/or living areas, our gardens are able to accommodate our daily routines, bringing the indoors out to create a truly tranquil oasis.
The collection, in development for several years, launches following a period of time that has seen us appreciate our gardens more than ever before. We now place a huge significance on the value of outdoor space; gardens quickly became the sanctuaries we could escape to for breathing room during the various nationwide lockdowns. As 'normal' life gradually resumes, our outdoor spaces will be the first port of call for entertaining friends and family – both safely and privately – following so many months spent apart. As a result, we have come to re-acknowledge the importance of our outdoor space not just for personal use, but for entertaining and socialising, too.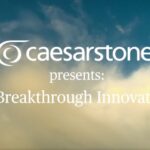 This is bolstered by longstanding research which outlines the number of health and wellbeing benefits from time spent outdoors, from increasing productivity and performance in both adults and children* to significantly improving problem-solving skills and reducing stress levels**. Studies from the University of Exeter analysed mental health data from 10,000 city dwellers and utilised high-resolution mapping tools to track subjects over an 18-year period, discovering that those living with, or near more green space reported less mental distress; meanwhile, Dutch researchers found lower incidences of life-threatening illnesses – depression, anxiety, heart disease, diabetes, asthma and so forth – in residents living within half a mile of green space. These factors, combined with the versatility and flexibility today's outdoor living solutions offer, mean we are all truly understanding the value of time spent outdoors.
Caesarstone's new outdoor quartz surfaces provide the answer to every homeowner's desire to cook, dine and entertain from the comforts of their own garden. The collection itself comprises three brand new designs; 515 Palm Shade, the classic look of white marble with a subtle warm veining; 405 Midday, a white concrete look to complement tiling, stone, or decking; and 406 Clearskies, a pale grey concrete design perfect for contemporary gardens. Be it a fully equipped outdoor kitchen in a country garden, a sleek BBQ station on a city apartment terrace or even a sophisticated al fresco dining area on a suburban street; however you imagine your dream outdoor space, Caesarstone's outdoor collection will bring your vision to life.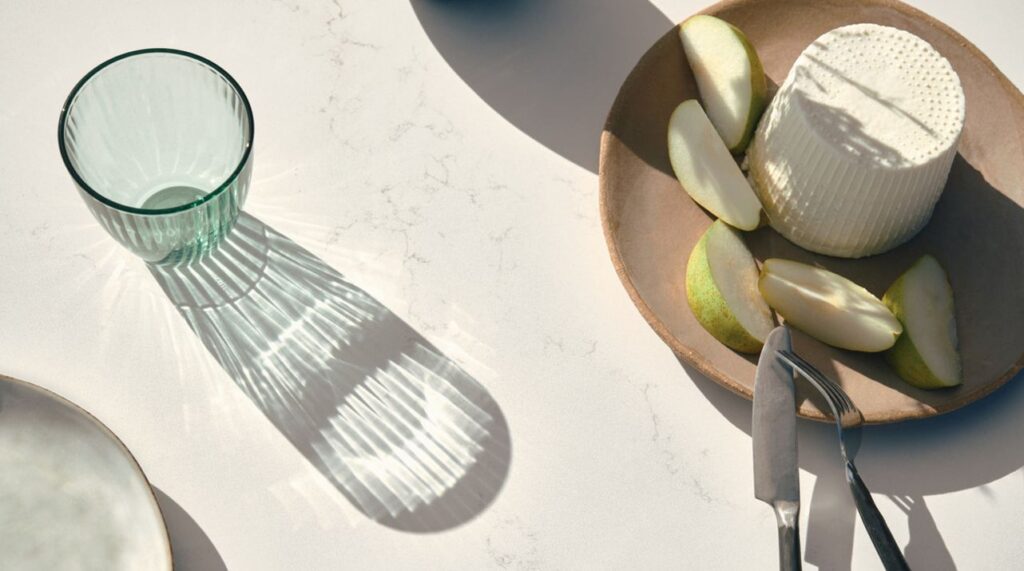 Add to this the numerous high performing properties of all Caesarstone quartz products; all surfaces are non-porous, durable, scratch, stain, mould and mildew resistant and easy-to-clean, with a ten-year warranty. Plus, all surfaces within the outdoor collection have been meticulously tested to withstand harsh sunlight and variable temperatures, ensuring they remain highly UV and weather resistant at all times.
"We are pleased to introduce the outdoor quartz collection to Caesarstone's portfolio of aesthetically and technically superior quartz surfaces," comments Amir Reske, MD of Caesarstone UK and EMEA. "The outdoor kitchen market is growing rapidly in the UK and we have seen an increasing desire for year-round outdoor entertaining. The Caesarstone Outdoor quartz collection is totally in tune with this trend and is the perfect choice for design professionals and homeowners who want to create stunning outdoor living spaces."
The Outdoor collection will be available from April 2020. Prices start from approximately £600 per sq/m. For further information on the range, as well as details on how to order samples, contact [email protected]
515 PALM SHADE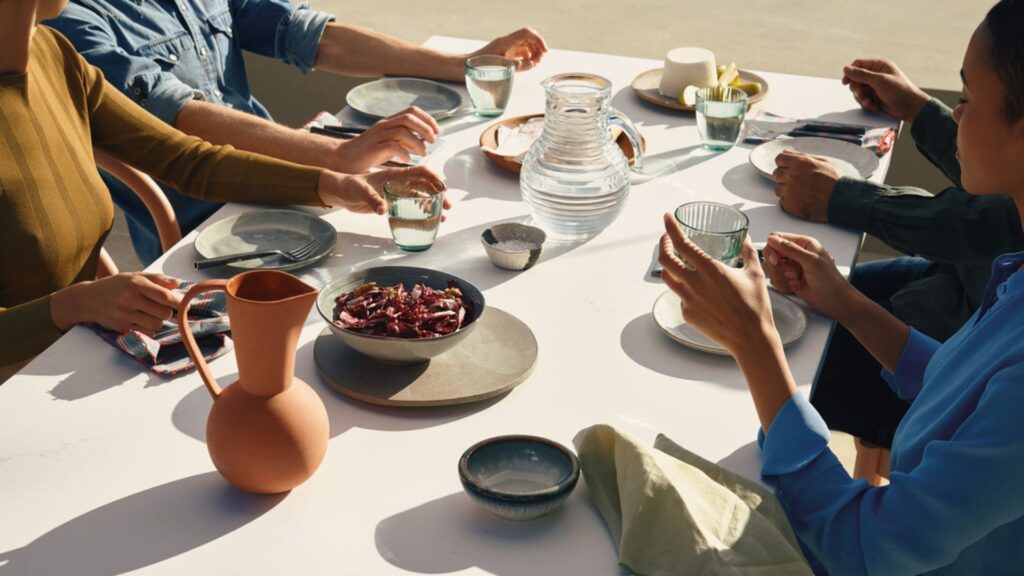 Taking the classic style of white marble, Palm Shade will define your garden kitchen. It is an elegant surface that works alongside stainless-steel barbecues, wooden butcher-blocks, or as a spectacular stand-alone island feature. Its white base and subtle veining are anything but plain; its translucency gives the surface an earthy depth. Versatile by design, this beautiful stone complements neutral facades and a variety of outdoor landscapes and brings an element of light to any outdoor setting.
405 MIDDAY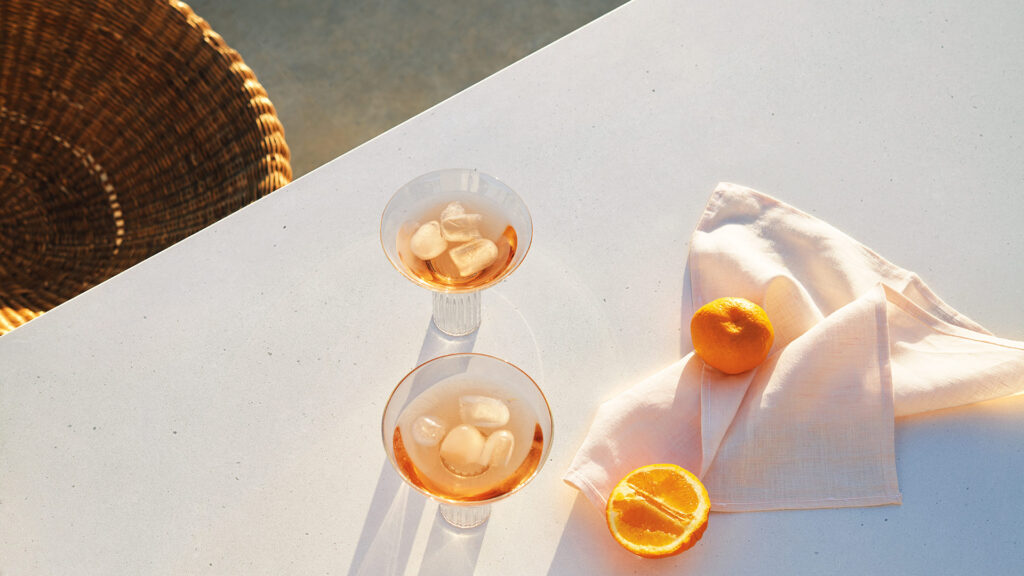 Midday works equally well next to neutral facades, tiling, stone or light wooden decking. The organic look relates to the beauty of nature, conjuring up the image of relaxing gardens with accents of metal, glass or classic wicker furniture. Plant pots in warm grey, beige or terracotta complete the outside setting; the surrounding foliage creating a play of light and shadows on this stylish worktop.
406 CLEARSKIES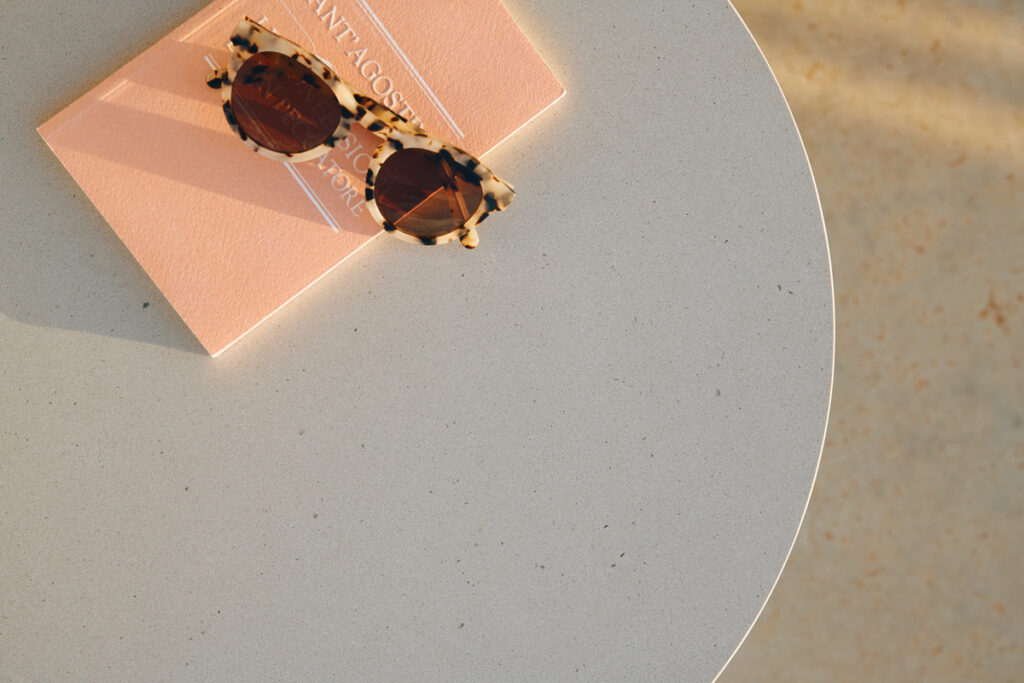 Contemporary backyards embrace organic materials such as concrete, slate, clay pavers and wooden decking. Each material acts as a compliment to Clearskies, which brings an earthen style to outdoor worktops, backsplashes and tables thanks to its metallic accents of black or brass.
*'Physical activity and sedentary time in relation to academic achievement in children', Journal of Science and Medicine in Sport, Nov 2016.
**Call to the Wild: This is your Brain on Nature (www.nationalgeographic.com).