Reading:
Caesarstone hosts fabricators for immersive journey through its design origins
Caesarstone hosts fabricators for immersive journey through its design origins
Quartz pioneer Caesarstone recently hosted fabricators at its global Head Quarters in S'dot Yam, Israel. Home to the brand's innovative R&D and trend forecasting teams, guests had a chance to meet with Caesarstone designers and immerse themselves in the rich and vibrand heritage of the company.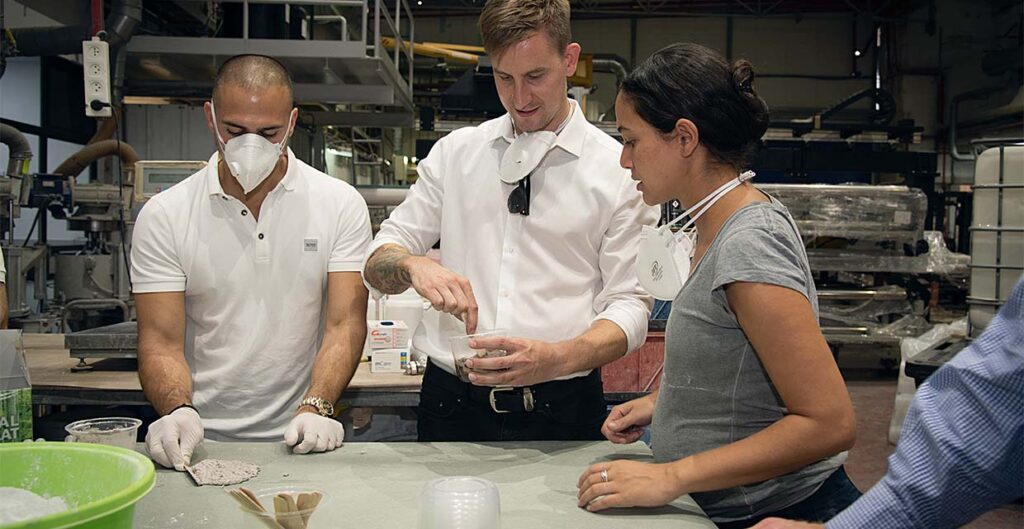 Guy Rawstorne, VP Sales, Caesarstone UK, said: "It has been thirty years since the advent of Caesarstone and our design team remains driven by the creative process. The trip was a wonderful opportunity to show some of our key partners the environment in which these processes take place and explain the inspirations that sit behind our award-winning range."
He continued, "The fabricators we work with are leaders in their field so for us it is important to show the craft and research that goes into each of our quartz designs. This trip demonstrates our continued commitment to engage with and obtain feedback from the very people who are working with our surfaces every day on a professional level."
During the four-day trip, fabricators were treated to an exclusive workshop with the design team at the plant. Under the guidance of Chief Designer Mor Krisher and his team, guests were shown how to work with a blend of ingredients, materials and colours to create their very own slab of quartz.
On the final day Caesarstone's guests experienced Israel's melting pot of culture with excursions to the vibrant and historic places the country has to offer. The visit culminated in a tour of some of Jerusalem's most ancient sites including the traditional tomb of St David, the Western Wall, Dolorosa (station of the cross) and the Grand Bazaar.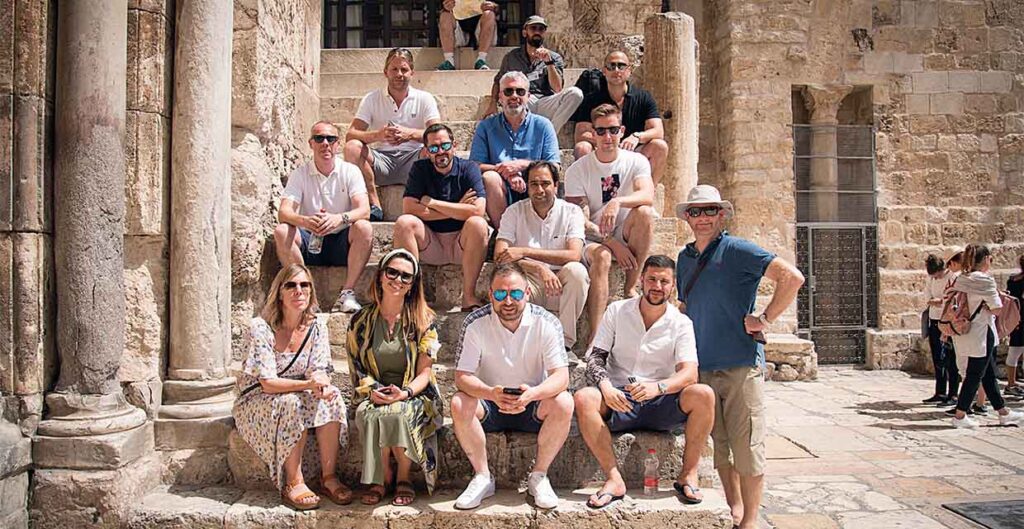 The successful trip was designed to inspire Caesarstone's partners; allowing them to experience exactly what differentiates the brand from other quartz options on the market. "The provenance of materials is extremely important in the industry, allowing peace of mind for both fabricators and end users," comments Guy Rawstorne. "As a leader in the field, it is important that we support our partners in communicating the quality and design benefits of Caesarstone. This trip was a chance to see first-hand the scale of our operation to deliver the highest-performing and most innovative quartz surfaces available."