Reading:
Caesarstone features in Consumer Home of the Future project
Caesarstone features in Consumer Home of the Future project
Caesarstone joins line-up of 25+ innovation partners including, Amazon Launchpad, Tesco and eBay, for collaborative 'Home' project led by video ad tech company Unruly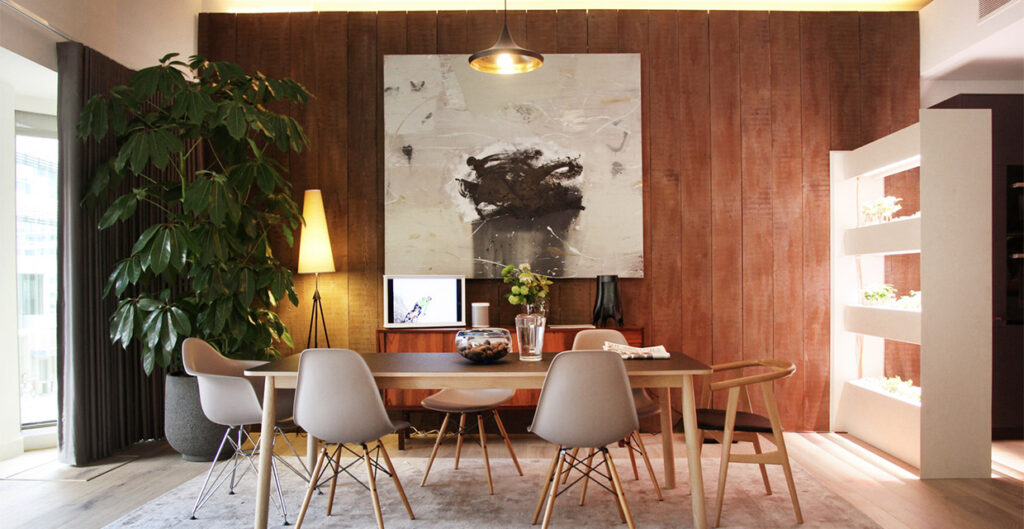 A kitchen that orders food for you and tells you what to cook based on ingredients left in your fridge. A hallway that says hello, makes you coffee and plays songs that match your mood. And a bedroom that tracks your sleep and helps you choose your outfit. Is this what home living will be like within the next few years?
Caesarstone is proud to be a partner of video ad tech company Unruly on its latest project that offers a glimpse of how brands could be engaging with consumers in the connected home in as little as three years' time. For this pioneering project Unruly has partnered with leading experts on everything from anthropology, well-being and interior design to home security and emerging tech such as holograms and virtual reality (VR).
The kitchen, created by artisan furniture designers Six Hands, features a Caesarstone quartz worktop in the colour 4001 Fresh Concrete. It creates a stunning focal point in the space.
"The kitchen is likely to remain at the heart of most homes for years to come, a space where families and friends gather to eat, drink and socialise," says Jon Stanley, VP Marketing for Caesarstone UK. "The role of products and technology within this space – as well throughout the entire home environment – will continue to evolve just as society and culture does. 'Home' will help brands to increase the harmony of our material and technology interactions in what is our most personal environments. Caesarstone UK is delighted to be involved alongside other leading brands in such an innovative and thought provoking project."
Unruly, a News Corp company, has built the 2,000 square foot space at its new London HQ to show what the home of 2020 will see, hear, smell, taste and feel like. The new space will showcase actual and conceptual internet of things (IoT) gadgets from a host of leading consumer brands and start-ups, including Amazon Launchpad, eBay, Tesco and Nokia, as well as new media formats from News Corp.
Unruly CEO Sarah Wood said: "Brands that are passionate about the consumer experience and keen to understand the value they can bring to consumers in their home will be the ones who make the most of this opportunity.
"Home will give marketers a synapse-tingling shot of the future. It will help brands and agencies future-proof their marketing strategies, demonstrating how connected tech will enable brands to share their stories with consumers in new and exciting ways."
Why Caesarstone quartz for 'Home'?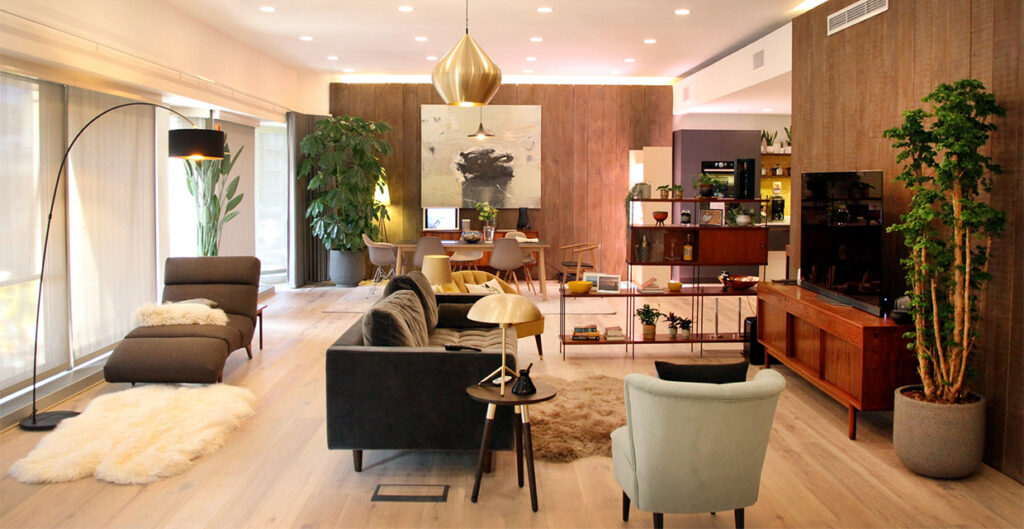 Technology in the home manifests itself beyond the products that we plug in. Consumers today are not only buying into connected and smart technology, but also products and brands that will stand the test of time. In the kitchen of the Future Consumer, a Caesarstone quartz worktop can be found. So strong and robust is this engineered-surface; it actually comes with a 25 year warranty. "Unlike consumer goods such as phones, televisions and even appliances, the foundations and building blocks of the home do not lend themselves to frequent upgrades and updates. This is why they need timeless appeal and an element of durability that can withstand everyday life", says Jon Stanley, VP Marketing for Caesarstone UK. "A quartz worktop does exactly that thanks to its scratch proof, stain proof and non-porous properties. It's the must-have work surface of the 2020 kitchen."