Reading:
Caesarstone enjoys successful KBB2020
Caesarstone enjoys successful KBB2020
Circa 1,500 Stand visits over four days
Phenomenal market reaction to new products ahead of Spring launch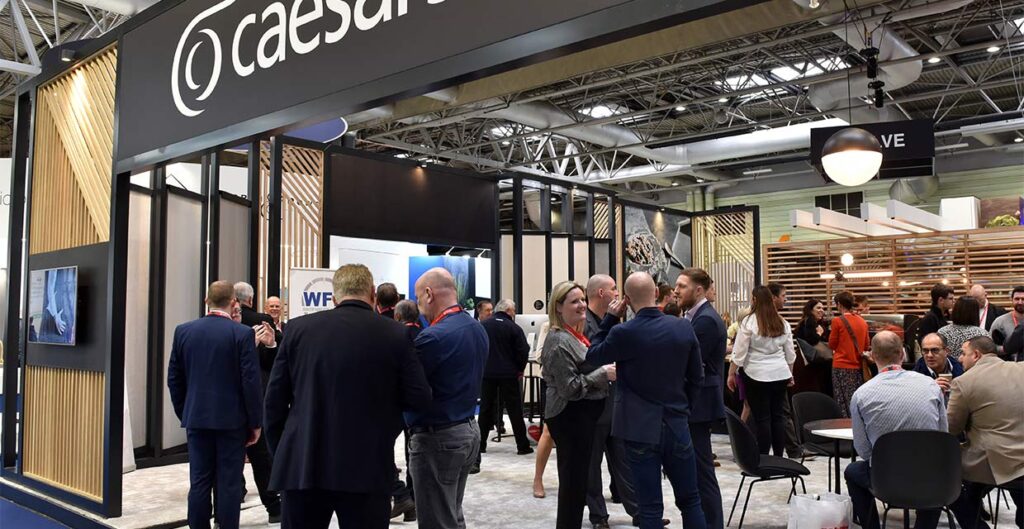 Caesarstone UK enjoyed another strong outing at KBB2020 after exhibiting at its inaugural show two years ago. In a more central position and with a 50% bigger stand, the twenty-five strong team entertained around 1,500 people over the course of the event.
Caesarstone UK Managing Director, Amir Reske, said, "We would like to personally thank everyone that took the time to come and join us during KBB2020 and for the positive comments that we received about our products, stand and team. Caesarstone is in a far stronger position from where we were 2 years ago, and the meaningful conversations we had with many industry partners, new and old, truly reflect this. We now look forward to following up with everyone that we met and strengthening our relationships within the kitchen and bathroom industry."
He continued, "We would also like to thank the directors of the Worktop Fabricators Federation for giving Caesarstone the honour of launching this important initiative from our stand. We look forward to playing a key role alongside the other sponsors in supporting the team as their membership grows."
More than 32 large format slabs were displayed around the stand, along with bespoke furniture that showcased some of Caesarstone's most recently launched surfaces, such as 4043 Primordia. The growing trend for dark kitchens was reflected in a stunning coffee bar finished in 5100 Vanilla Noir and key accounts were invited into the private viewing room for a preview of the new spring launch colours.
VP Marketing, Jon Stanley, said, "There was rarely a quiet moment on the stand and the four days passed in a blur of positive conversation and feedback from our industry colleagues. Quite rightly there is a buzz around Caesarstone right now and we are looking forward to working with our key partners over the coming months to launch innovative new products and build our respective businesses."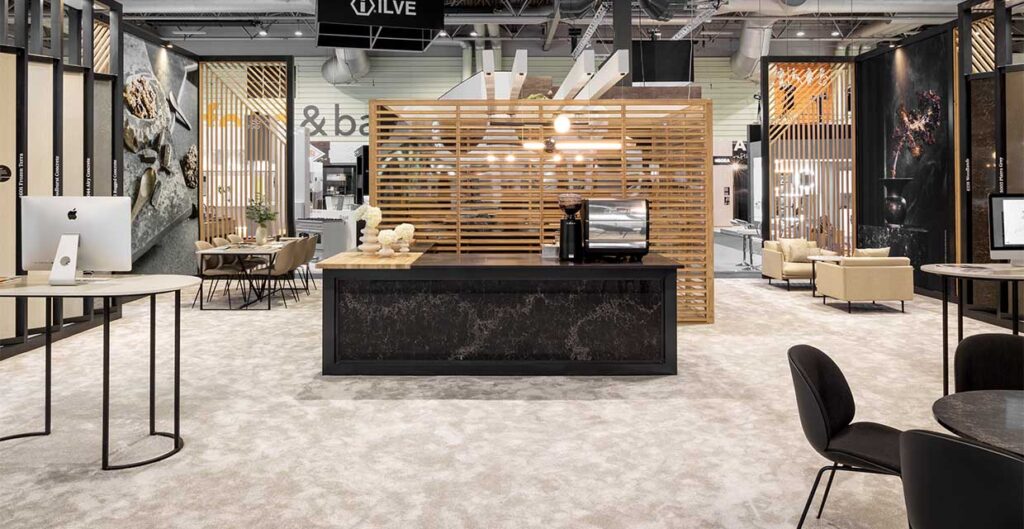 Notes to editors
Worktop Fabricators Federation – https://www.worktopfabricators.org/about