Reading:
2019's Major Kitchen Trends Brought to you by Caesarstone and Lidewij Edelkoort
2019's Major Kitchen Trends Brought to you by Caesarstone and Lidewij Edelkoort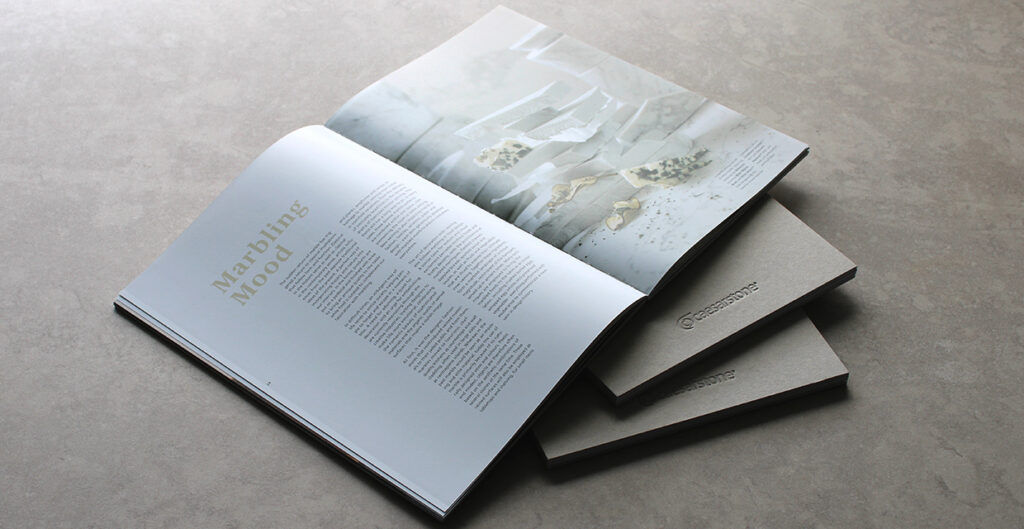 Caesarstone is launching its new kitchen trend forecast book together with global trend guru, Lidewij Edelkoort. The beautiful publication explores the interaction between material, design and food and how they inspire one another, with the themes and ideas reflected in the work of three young designers. The design and culinary worlds have merged in recent years, deriving inspiration from each other and creating a multisensory experience of creative expression. Food has become a new design discipline and the interaction between food and design now influences the kitchen space.
This trend inspired Caesarstone, the world's leading quartz surface designer and manufacturer, to work with long term partner, Li Edelkoort, the renowned design and fashion trend guru, to create their annual trend book for 2019.
Form Follows Food includes 60 original photographs shot at Studio Edelkoort; the book examines the major trends and presents them through the work of three young designers, whose art relates to food and form. The stunning photography utilizes Caesarstone materials that reflect these same major design trends.
Jon Stanley, VP Marketing, Caesarstone UK, said, "This new trend book collaboration strengthens our excellent relationship with Studio Edelkoort, who has been an active partner in our product development process over some years, identifying and focusing current and future trends. Caesarstone invests heavily in trend research and product innovation, which can be seen in the aesthetic quality of the materials, underpinned by the worldwide large-scale adoption of our brand by many leading architectural and design firms."
He continued, "The decision for the book to include unique designers who are leveraging culinary influences in their day-to-day activity was intended to illustrate how inspiration is expressed in the final product. Much like our desire to offer infinite design options that draw inspiration from current trends alongside classical influences."
"Today," states trend forecaster Li Edelkoort, "Food is a design element in and of its own right, which encourages openness and boldness in the kitchen environment. The kitchen has been redesigned as the central meeting point in the home and favored over the old-fashioned living room. This leads to a chain of activities in the home, including remodeling and re-equipping the kitchen, to ensure that all of the design components match."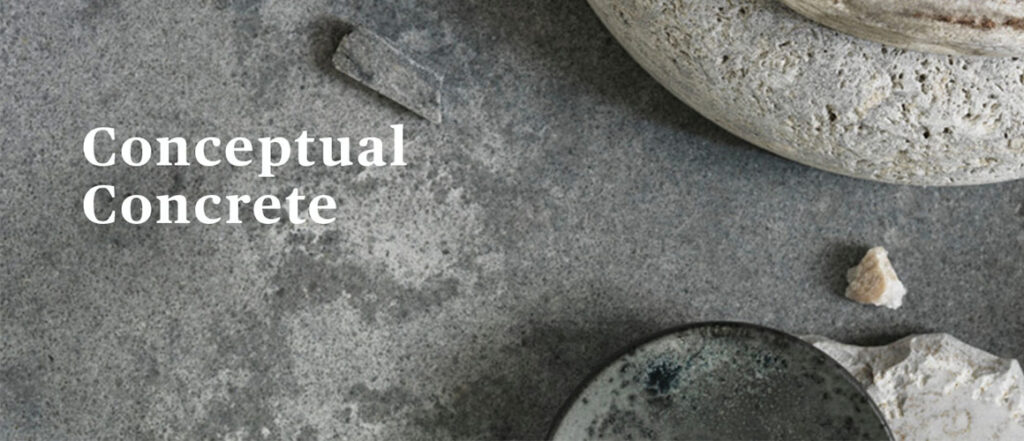 Concrete, a raw and rough material meets dishes made of unrefined ingredients with rough textures. The connection between these two worlds shows the inherent beauty and authenticity of rough and raw that are free of ornamentation.
Studio Formafantasma, the Amsterdam based, Italian design duo, has been engaged in recent years in the creation of art from 'natural' materials. Exploring issues such as the relationship between tradition, local culture and sustainability, the studio has worked in the past with companies such as Fendi, Hermès, Lexus and more. The two created a collection of vessels made from a biomaterial composed primarily of flour, agricultural waste and natural limestone that illustrates the rough and raw trend. The objects are characterised by colours and materials reminiscent of bread baked with spices, vegetables and roots.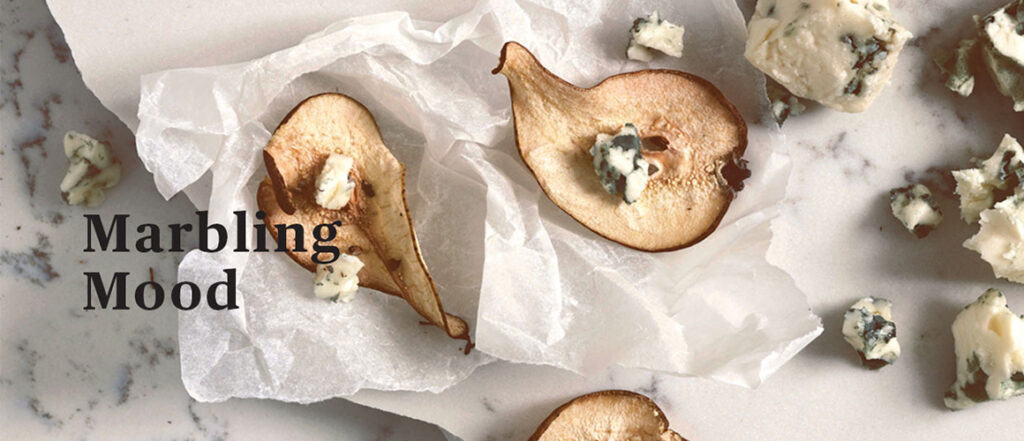 The eternal trend of marble reignites worlds of classical inspiration that are expressed through opulence and ornamentation. The timeless trend calls on the industry to make creative use of more exciting materials, through sophisticated surfaces that include veining motifs, inspired by nature. The veined texture trickles down into food design, through a range of "marbled" foods and desserts, including blue cheese, fresh produce and even colourful meringues with a marble-like appearance.
The Meringue Girls, a pair of young pastry chefs from London blend life and colour into traditional British baking, and for years have been serving meringues in a rainbow of colours and flavours, using solely natural colouring. As part of the collaboration with the trend book, the Meringue Girls presented their famous dessert in colours that draw inspiration from Caesarstone's Supernatural collection.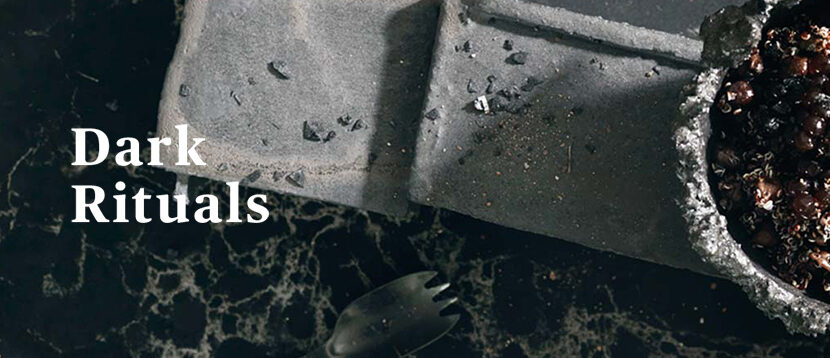 One of the strongest culinary trends today goes back to the time of hunters and gatherers. The trend brings forward ancient textures, in an attempt to create tempting and sensual foods, to present a primal landscape on the table, and connect to ancient cooking rituals. The trend praises black and dark aesthetics in the kitchen abandoning the common and dominant white iconic kitchen. In this trend, black quartz, black cast iron, black ceramics and dark materials, such as stone, porcelain, metal and wood come together and prevail.
Marije Vogelzang of Amsterdam designs the experience that surrounds food, focusing on food habits and rituals. She claims that food presentation can change mindless consumption behavior into a conscious experience. Vogelzang's intriguing project explores the positioning of small objects in the plate's centre, tricking the brain to focus on the visual aspect and leading humans to eat less.
A physical copy of the book is available upon request via:
www.caesarstone.co.uk/formfollowsfood