Reading:
Caesarstone UK welcomes Manchester Studio Manager
Caesarstone UK welcomes Manchester Studio Manager
Caesarstone, the global leader in high quality engineered quartz surfaces, has welcomed Charlotte Stafford to the team as the new Manchester Studio Manager.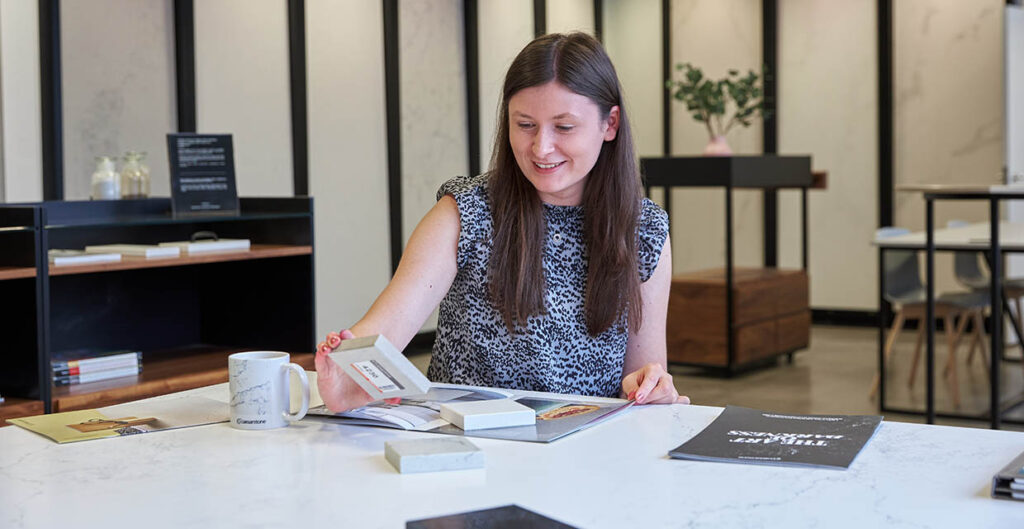 Charlotte will oversee all studio operations at the site, including customer visits and events. Charlotte brings with her extensive internal and external sales experience, which she gained in the electrical industry.
Caesarstone's Manchester Studio opened its doors in October 2019 and has since become an important resource for interior designers, architects, fabricators, kitchen studios and design influencers across the North West. Consumer visitors have also increased steadily since opening, with kitchen buyers keen to see large format slab samples of Caesarstone's award winning collections.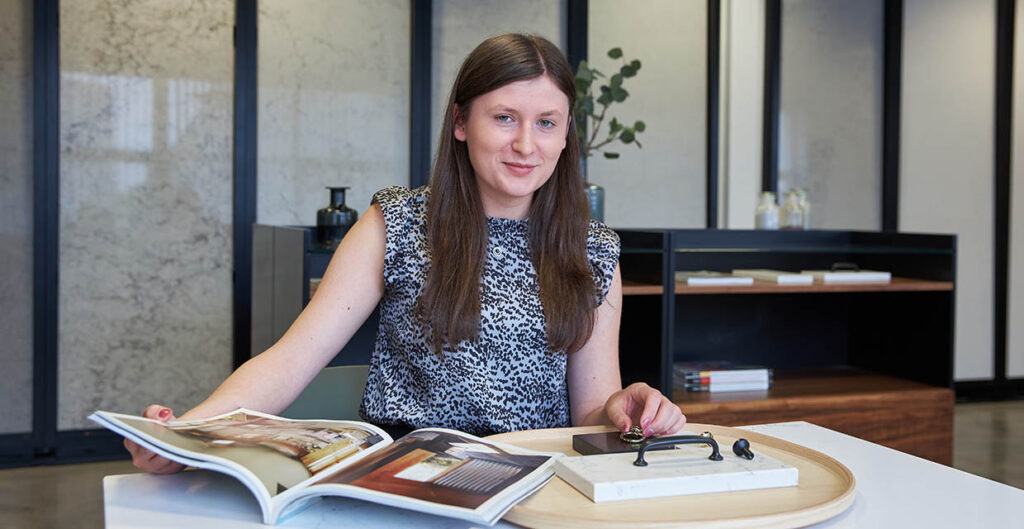 Speaking from the studio near Trafford Park, Charlotte comments: "I am very excited about the opportunity to build on Caesarstone's already excellent reputation in the North West region. The Manchester Studio is an amazing resource for our channel partners, many of whom have already been using the space as a source of inspiration for their designs, or as a destination to which they can send their customers, safe in the knowledge that they will receive the same high standard of service that they provide themselves."
Caesarstone UK Managing Director, Amir Reske, adds: "We are incredibly excited to have re-opened the doors to our Manchester Studio and even more so to welcome Charlotte into the fold. She joins the Manchester team at a very exciting time for Caesarstone UK. The momentum with which we began 2020 has returned and interest in Caesarstone amongst our channel partners, as well as end consumers, has never been higher. In addition, we have just launched another peerless collection of new products, which is already generating sales across the UK."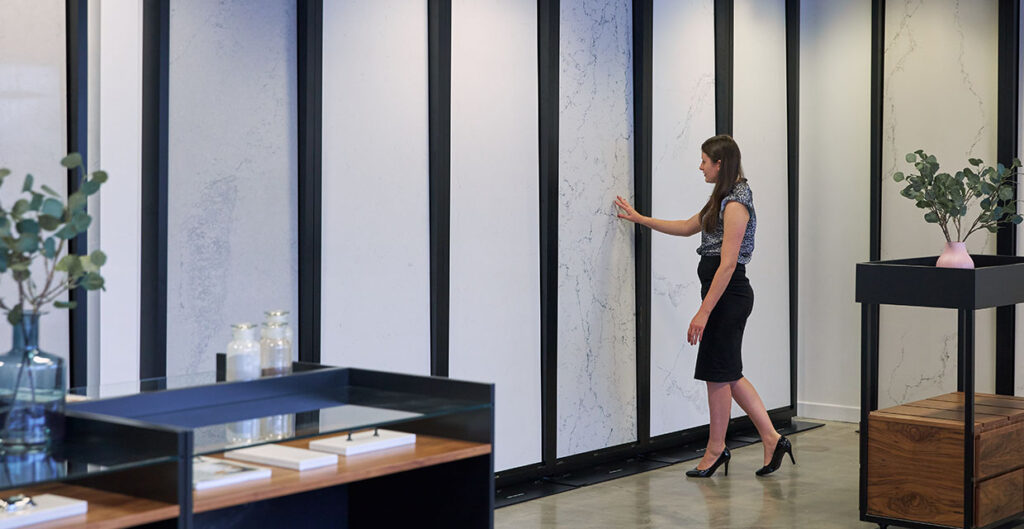 The launch of the Manchester Studio follows the opening of the second UK distribution centre in Trafford Park, Manchester, on the same site in August. The large studio and warehouse was designed to meet the demand for Caesarstone's rapidly expanding business in the UK. The hub serves customers in the north, cutting delivery times and improving service levels.
The Studio showcases Caesarstone's wide range of luxuriously designed quartz surfaces, providing a highly tactile and inspiring experience for consumers, designers and architects. The space mirrors that of Caesarstone's London Studio within its UK headquarters, which first opened its doors in May 2018. The development of its second studio, along with the rapid expansion of the UK team, is indicative of Caesarstone's immense growth since it entered the UK market in 2017.