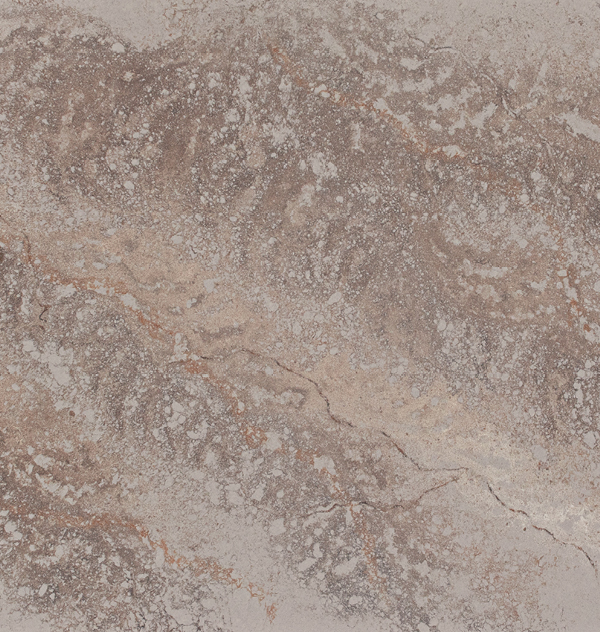 Metropolitan

Rough concrete

Jumbo
An unpolished canvas coverd with oxidized patinas, with deep auburns,
chestnuts, and coppers that sweep across the surface to redefine the excavated look.
Caesarstone's Metropolitan Collection has been designed to reflect the authentic patinas of industrial materials.
The variations in appearance capture real depth and movement, revealing different qualities that make each slab unique.
Gallery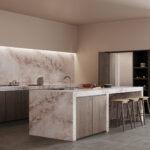 Size
Jumbo - 1640 mm x 3240 mm (nominal)
Your surface's edge profile can be custom-designed by a stone fabricator in various thicknesses, from 20mm to 40mm or more, to optimise your design.
Please consult with your local stone fabricator, as not all edges are available in all areas, and additional options may be available in your location.
Double Bevel
It is recommended to soften the top and bottom of edge
Bevel
It is recommended to soften the top and bottom of edge
Full Bullnose
Double Bullnose
Triple Laminated Bullnose
Ogee
Miter
Recommended for Supernatural design. The top radius should be 3mm
Double Radius
Laminated 7mm round top and bottom
Pencil
Eased
It's easy to care for your Caesarstone worktop.
Simple cleaning – A splash of warm soapy water will do.
Prevent patina – Wipe away any liquid spills and splashes.
Removing stains – Gently rub with an approved cleaner and rinse.
Caesarstone surfaces in a Natural, Honed, Concrete or Rough finish may need more daily maintenance.
Visualise how it looks